We hope you love our picks in Our Mother's Day Gift Guide as much as we do! Just so you know, there are a few affiliate links sprinkled throughout our list, but of course, we wouldn't recommend things if we didn't think they were winners. Prices listed are accurate and items are in stock at the time of publishing, so hurry and get them before those things change!
Happy shopping! XOXO



An Audible membership gives all year long. She can choose a book each month plus two Audible Originals to listen to while working around the house, out walking, gardening, or commuting. Audible will send your gift recipient an email on the day you choose along with redemption instructions, or allow you to print and give it directly based on the option you select. The gift recipient can start their Audible membership right away! $150 for the year (month-to-month also available)


Mama is under a lot of stress right now and nothing soothes her nerves like a bubble bath. Or is that just us?
We love this gift set of 12 extra-large bath fizzies. She'll be enjoying a spa-grade bubble bath every night while letting her tension and stress melt away. $27.85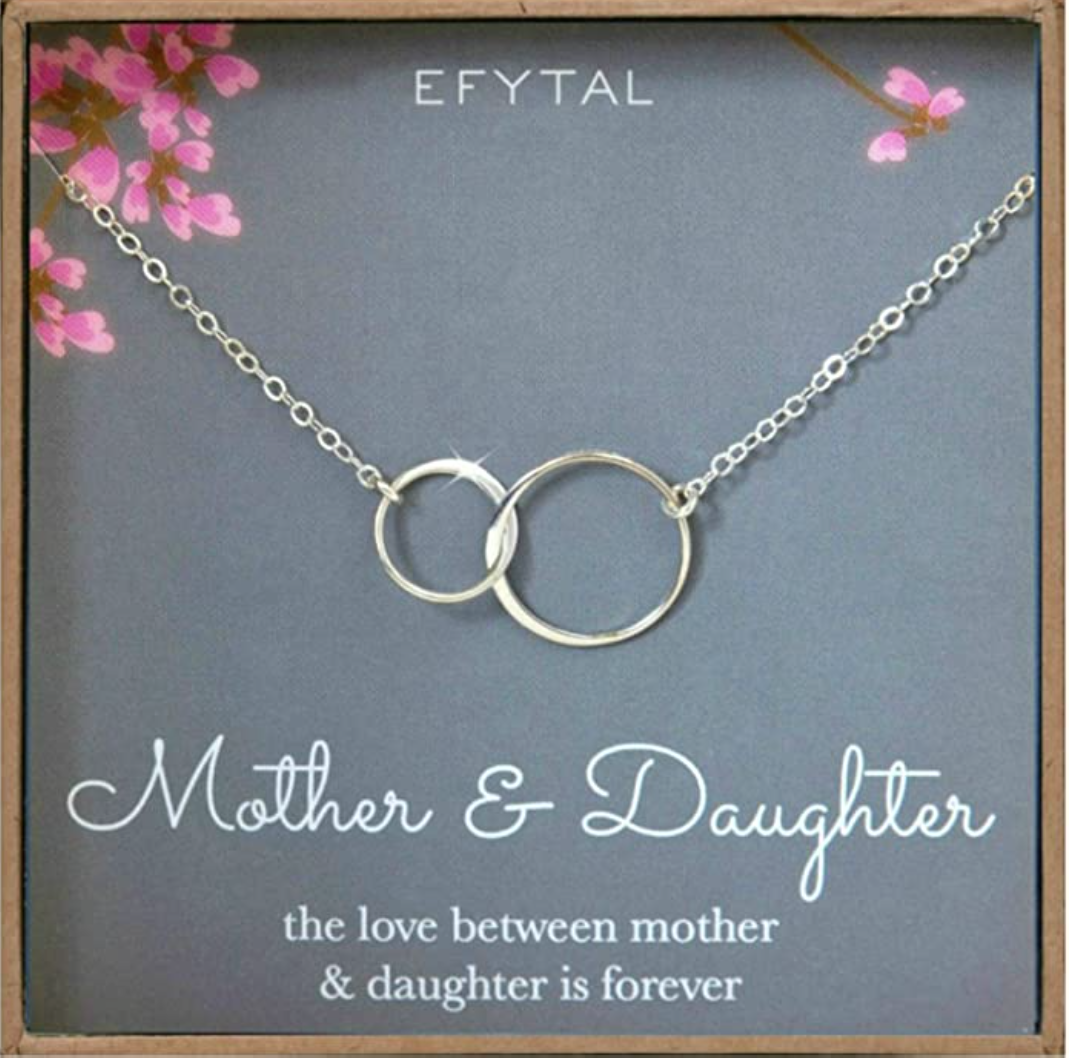 This beautiful Mother & Daughter necklace is simple enough she can wear it every day, but special enough she'll love telling friends where she got it. The sterling silver infinity double circles honor the infinite bond between a mom and her daughter and reminds her she's always connected to you. Plus, it's delivered with a gift bag, tissue paper, and a note card -- we love simple! (Want to give a Mother & Son necklace? Here's a similar necklace, but in a Mother & Son box!) $39.95

This beautiful infinity scarf offers tributes to mom through literary quotes, making this a perfect gift for the book lovin' mom in your life. The quotes on the scarf include pieces from "Little Women" by Louisa May Alcott, "Vanity Fair" by William Makepiece Thackaray, and "Anne's House of Dreams" by L. M. Montgomery.
Both stylish and inspirational -- and can double as a face mask when need be! The scarf comes with a stylish reusable zippered pouch so she can keep it clean in her purse. $25.50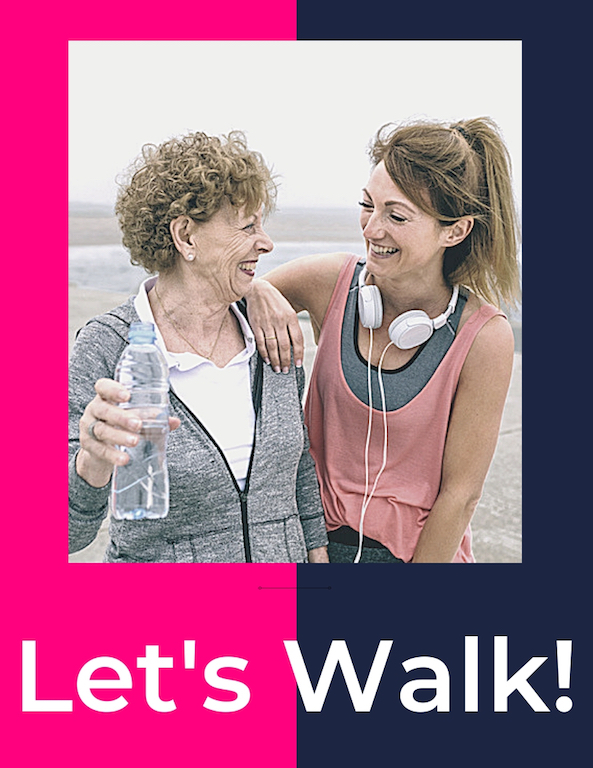 Let's face it: Mom needs to get out of the house. Give her the perfect excuse by signing her up for 99 Walks, where she can join a community of women getting healthier and happier through the simple act of walking. She can join a team or walk with you, even from afar! Need more motivation? She'll earn a beautiful bracelet each month she meets her personal goal! $45 a quarter, or $149 a year

Joyce Shulman is the founder of Macaroni Kid and 99 Walks. Her new book, "Walk Your Way to Better: 99 Walks That Will Change Your Life" is a book about walking your way to better.
Everywhere you turn, people, podcasts, and gurus promise a simple path to the life you want. But few of them work. Why? Because simply reading the words is rarely enough to call your heart and mind to action. This book is different. Each section provides a thought-starter, insight, or story that helps you forge a powerful connection between your mind and your body. And bonus -- mom will feel better and become fitter! $15.95

The Echo Show HD 8 inch smart display works with Alexa and helps you manage your day at a glance. You can also connect easily to those you love with video calling, or watch the news, podcasts, and audiobooks. When not in use you can use it to show off your favorite family photos -- which means even during quarantine, family is just a glance away. Plus, this price! $79.99

She'll love a gift card, especially if it comes wrapped in this pretty box. You can trust us on that.