Each year Macaroni Kid publishers from around the country and Canada gather to connect with each other, learn, and find out about great products from our amazing Macaroni Kid sponsors.
We kept our meeting virtual this year due to the pandemic. But while we missed being together, we still had a ton of fun and got to know Macaroni Kid's brand new owners, Jamie and Brian Ratner. They are the founders of CertifiKID, the nation's leading website for savings on family-friendly fun. Bringing the two companies together is going to offer so many possibilities for the deal-loving readers from both CertifiKID and Macaroni Kid. We can't wait to see how the next year unfolds!
---



© 2018 American Broadcasting Companies, Inc. All rights reserved.

Jamie and Brian Ratner, during their appearance on Shark Tank in 2019, during which they struck a deal with Mr. Wonderful, aka Kevin O'Leary.



---
Highlights of this year's meetup included an inspirational keynote from Olympic gold medalist gymnast Dominique Dawes and our annual Flying Pig dinner, during which we typically let loose and have a blast!
---



Dominique Dawes Gymnastics Academy

Dominique Dawes spoke with our publishers about balancing work and family.



---
Our HQ team was determined that this year's Flying Pig dinner — so named after a story our founder tells about a man who told her a business like Macaroni Kid would only succeed "when pigs fly" — would still be a great and memorable time, despite the miles between us. So they planned a virtual game night with the help of our sponsor, Games Adults Play. We all enjoyed a laugh-until-you-pee game called "Shit Happens"... because, well, it's 2020.
Read on for more about the products our publishers loved at this year's Macaroni Kid Meetup!
Special thanks to our publishers for sharing their photos of some of their favorite products from this year's Macaroni Kid Meetup.
---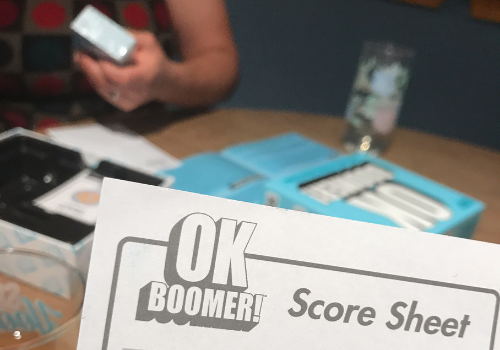 Games Adults Play
We love games at Macaroni Kid ... maybe even more so when the kids are in bed! Games Adults Play brought us two great adult-only games this year: OK Boomer, a hilarious party game where you put your age gap to the test; and Shit Happens, during which players rank situations from bad, to awful, to WTF! So. Much. Fun.
---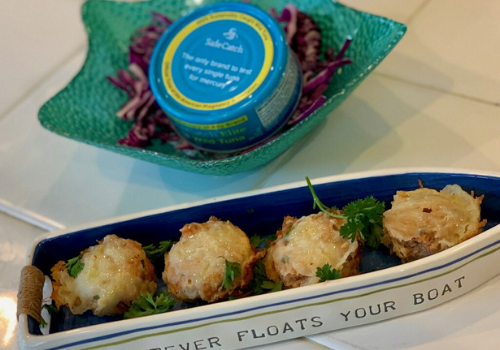 Safe Catch
Safe Catch tuna is the only brand of canned tuna with the technology to assure purity in every tuna and salmon. They test every single salmon and tuna for mercury and have the lowest mercury level of any brand. How safe is it? Well, we can just say that Safe Catch is proud to be the Official Tuna of the American Pregnancy Association!
---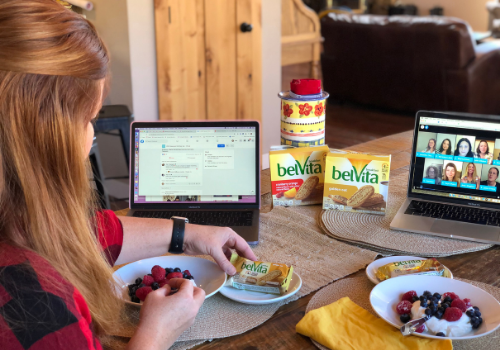 BELVITA Breakfast Biscuits
BELVITA Breakfast Biscuits provide nutritious morning energy that fills you with positive energy to lift you up and move you forward ... plus they taste great! A strong start every morning — and, when paired with a low-fat dairy and serving of fruit, made for a great way to start our fun day of learning with publishers from around the United States and Canada.

Michael Sawaya, Author
Take a look inward and realize what your passions, values, and principles are. That is Michael Sawaya's message in his book, "The Power of Principled Inclusion," which includes a workbook at the end of each chapter designed to help you dig deeper and understand what path to empowerment will work best for you. Macaroni Kid publishers were honored to talk with Michael Sawaya during the conference about his book and beliefs.
---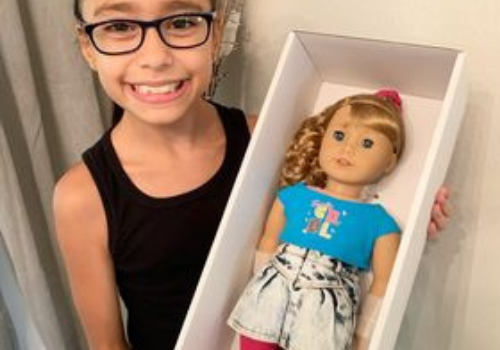 American Girl
The '80s are back with Courtney Moore, the newest historical character from American Girl. Courtney hails from 1986 and her story reflects the pop culture of the decade from sky-high hair and neon-colored fashions to major historical moments surrounding women in government and space exploration. Publishers and their children were thrilled to have a chance to speak with the author of Courtney's story, Kellen Hertz, about her real-life inspiration for Courtney.
---

DELIGHTED BY Desserts
We are certainly delighted by our partnership with DELIGHTED BY Desserts! Their vegan, gluten-free desserts are made with clean ingredients known for delightfully surprising taste-buds all across America. You've never tasted dessert hummus like this! Your kids are gonna love it.
---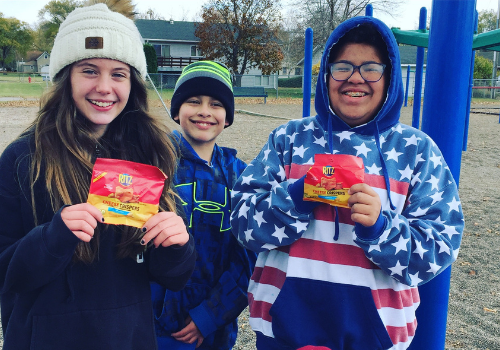 RITZ Cheese Crispers
RITZ Cheese Crispers are delightfully thin and crispy bites that are oven-baked with real cheese and bursting with flavor. RITZ Cheese Crispers are available in Cheddar, and Four Cheese and Herb. Our publishers couldn't decide which they liked more -- but judging by all the satisfied crunching, you can't go wrong!
---

Juicy Juice
Our Macaroni Kids love the fruity, juicy taste of Juicy Juice 100% juice, which is available in a variety of tasty flavors! And we love that there's no added sugar and no high fructose corn syrup. Each juice box is an excellent source of vitamin C, making it our top pick for lunches and snack-time (And we won't tell if you sneak a box or two from the fridge for yourself!)
---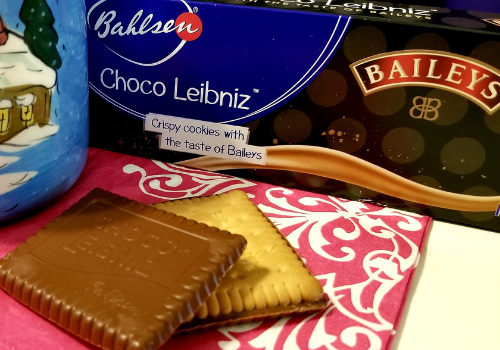 Bahlsen
We love our relationship with Bahlsen's because their chocolate cookies are the best. This year they outdid themselves by sending our publishers boxes of Choco Leibniz Baileys & Bahlsen First Class Baileys, which combines the traditional Bahlsen chocolate cookies with the famous flavor of the Original Irish cream liquor Baileys. Enjoy this Limited Edition only through the holiday season ... if they last that long (we can attest that they certainly didn't at most of our publishers' homes!).
---
So many amazing sponsors, right? And would you believe there were even more! We were so happy to welcome so many amazing companies to our first-ever virtual meetup. Along with those above, the Macaroni Kid Meetup 2020 sponsors included: