When a mysterious and dangerous whirlpool appears in the tropics of the Atlantic Ocean, astronauts (and dogs!) Belka and Strelka are sent to investigate. With the help of their good friends, Belka and Strelka must once again act heroically and complete a daring mission to save the planet along with the distant home of their new alien friends.
That's the imaginative and fun storyline in Space Dogs: Tropical Adventure, the third and final installment of the successful Space Dogs trilogy (our kids also love the first two Space Dogs and Space Dogs: Adventure to the Moon).
---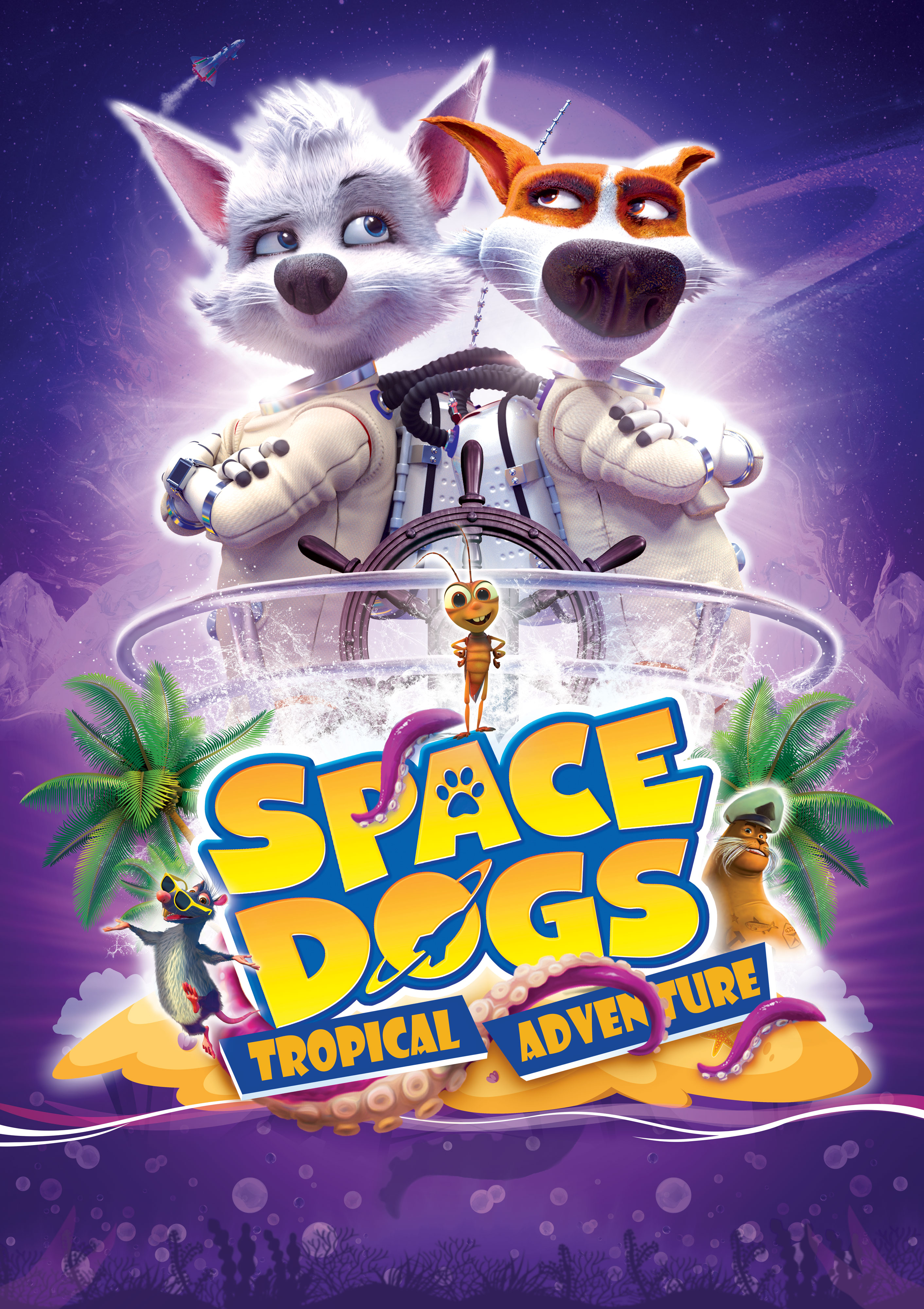 To celebrate the release of Space Dogs: Tropical Adventure, Macaroni Kid and Epic Pictures are holding a giveaway! Ten winners will receive a Blu-Ray of Space Dogs: Tropical Adventure, along with everything else you need to make your family movie night special!
No purchase necessary to enter or win. You must be 18 years or older and a US resident. Entries accepted until April 23, 2021, at 11:59 pm EST. Click here for complete rules.
---
This newest Space Dog release is also part of the franchise that brought my kids the TV series "Space Dogs Family," which is currently in production on season 3.
Find Space Dogs: Tropical Adventure in select theatres on April 2 and video on demand starting April 6. Your kids won't want to miss this fun adventure!
See the trailer:
"Space Dogs: Tropical Adventure" is rated G. Dove approved the film for all audiences.