Anyone else's kids get excited about school supplies?? I remember as a child, school supply shopping was THE way to get me excited to go back to school. Luckily this does the trick with my kids as well! Every year I ask if they would like me to just order the pre-assembled kit from the PTA and every year they exclaim that they want to pick out their supplies themselves!
Yoobi has always been one of our favorite brands in the school supplies department. My daughter has always loved their fun, colorful designs. I mean how can you not get excited about Stand Up Llama pencil cases and Boba Mini Notebooks (even in her tweens these are great for jotting down notes and To Do lists)!
This year, however, Yoobi has REALLY reached my boys with their new partnership with Marvel!!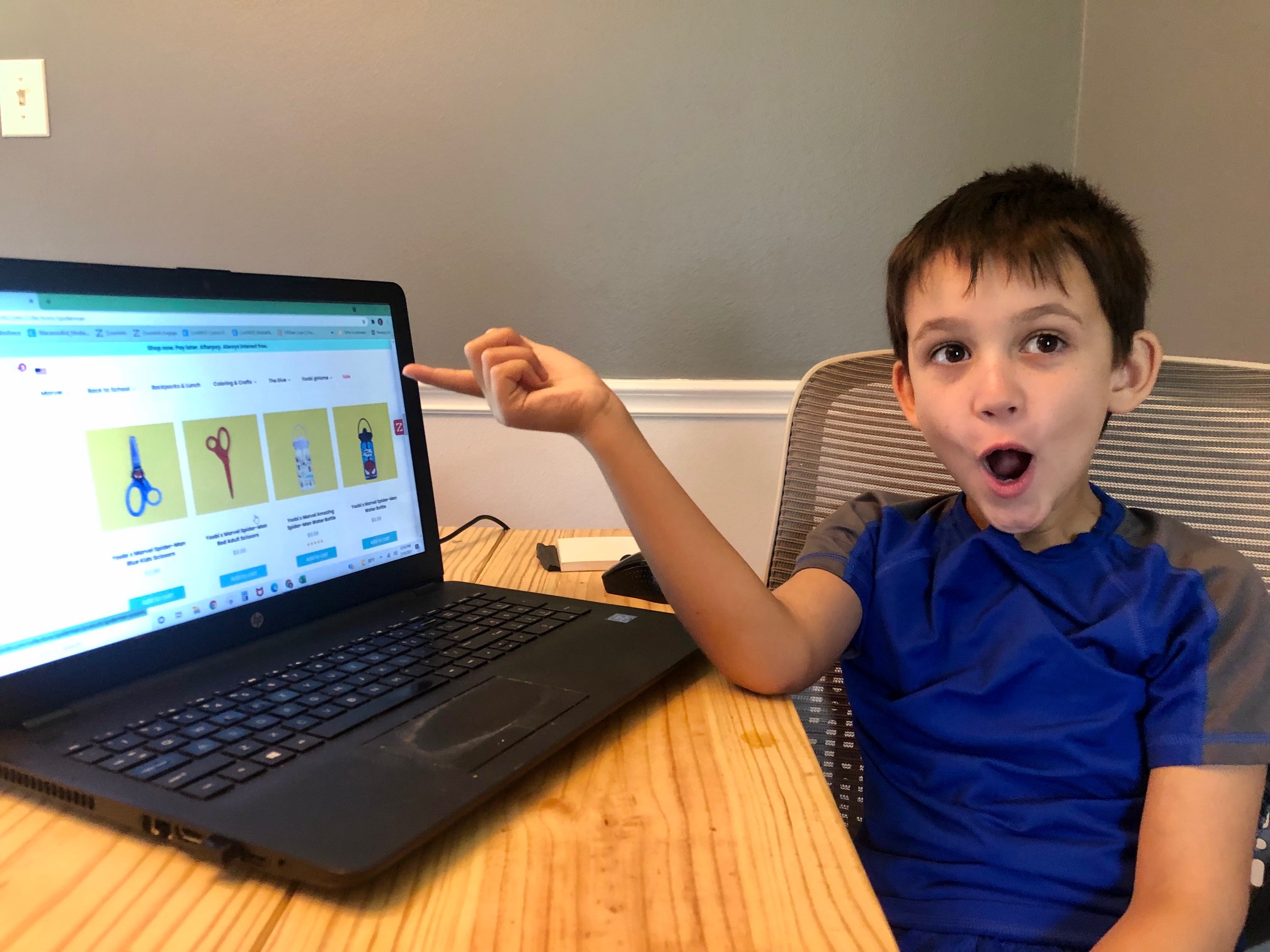 My boys are slightly harder to sell on truly getting excited about back to school, but Spider Man and the Avengers have sealed the deal this year! Yoobi has everything from notebooks, folders, scissors, pencil cases, backpacks, and more. In addition to great themed products, they also have the basics – gel pens, glue, pencil sharpeners, etc. Yoobi truly has everything your child will need for Back to School.
The great part is we actually were able to order our school supplies right from Yoobi.com and had it all shipped directly to our door! My soon-to-be second grader had fun shopping online for all that he will need to be successful this school year. The Yoobi website is easy to use – allowing you to shop by character, grade, or category.
My son could not wait for it all to get here! Check out Chase's unboxing video:
Yoobi Gives Back
Why choose Yoobi over other products? For me the answer is simple. Other than the fun, unique, and adorable products, what I really love most about Yoobi is their Yoobi Gives Back program. Yoobi actually donates an item to a US child in need for every Yoobi item purchased. Their vision is to one day provide all kids in need with the tools they need to learn and be creative. Since 2014 Yoobi has provided school supplies to over 5 million children via their Yoobi Classroom packs. How amazing is that?
SPECIAL MACARONI KID CODE!!
Ready to get your school supplies ordered while also helping to make sure a child in need gets the tools they need? Head over to yoobi.com and use our Macaroni Kid code for 10% off ALL products!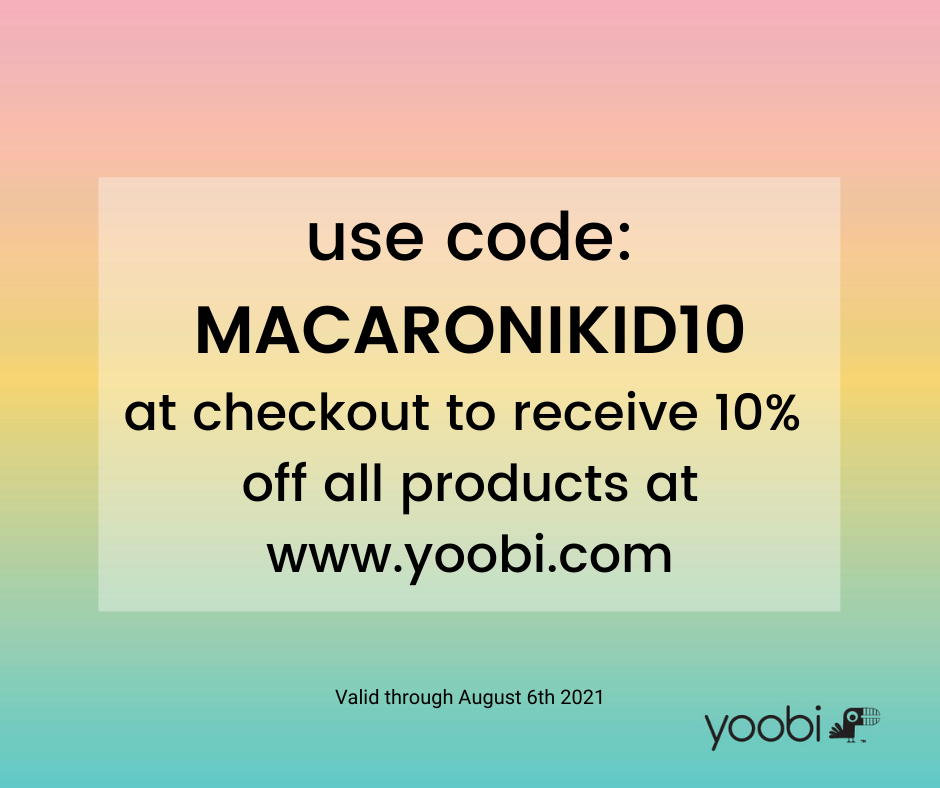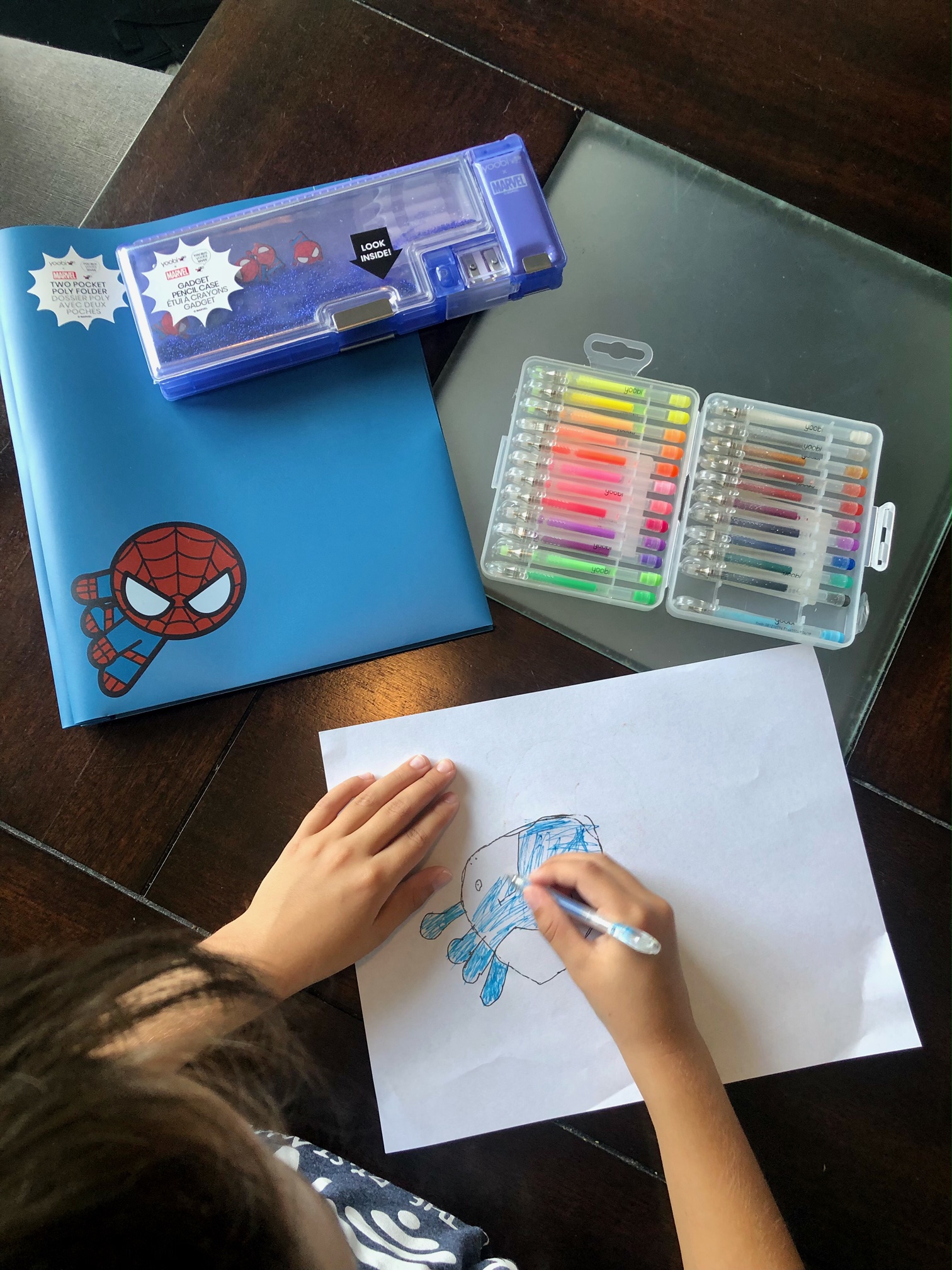 I received complimentary products from Yoobi to facilitate this review. All opinions are my own.