When my daughter was a newborn, her doctor told me she was too small and needed to gain more weight. So began my journey to give my kids the best nutrition I could, as I began to learn about the bioavailability of vitamins while navigating the world of food allergies and intolerances.
And now, more than ever, I'm very aware of my kids' health as I just sent them back to school after more than a year of doing school at home with me here to see exactly what they were fueling their bodies with, while limiting their exposure to possible illnesses.
My kids have been begging me to find them a gummy vitamin that did not have a coating of sugar on it (on top of the additional sugar IN most gummies) because it bothered their teeth. Plus each time I added another vitamin bottle to the recycling bin, I felt a pang of regret. When I found out that First Day Kids Multivitamin Yummy Gummies for kids ages 3+ up to 80% less sugar than other gummies, but still taste great, I quickly skimmed the ingredients and was immediately impressed that they used the most bioavailable versions of each nutrient.
Then I saw it... the mail order subscription offers eco-friendly REFILL pouches so that you can simply recycle the thin strip of packaging left after you refill your bottle! That was the moment they really won me over and I couldn't wait to have my kids try them.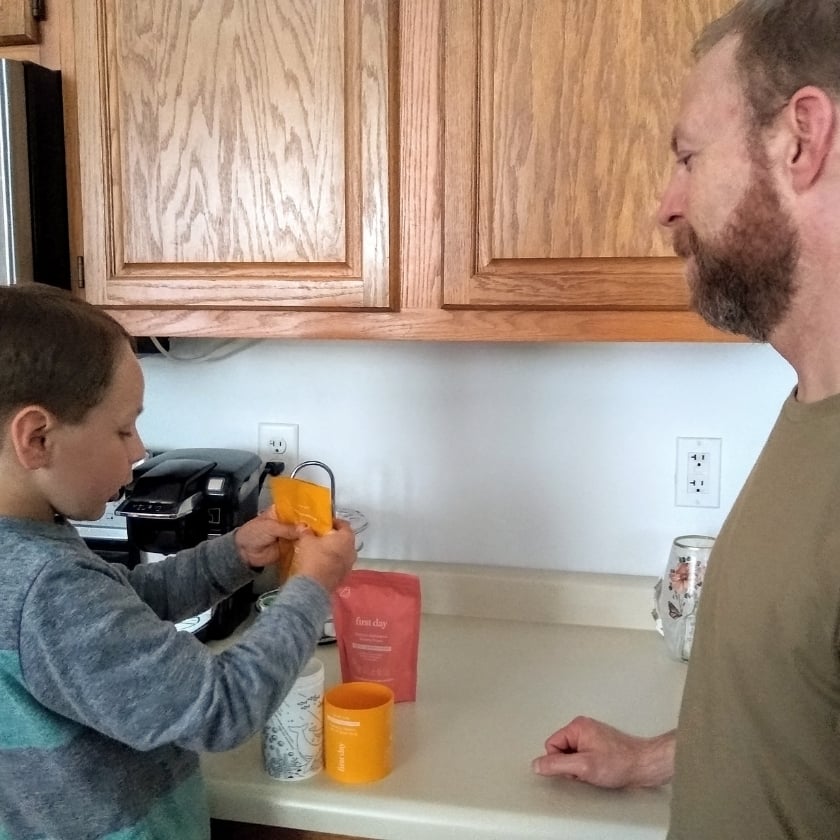 First Day vitamins are backed by science because they used top pediatricians and epidemiologists from Harvard and Yale to make sure kids get exactly what their bodies need to fill nutritional gaps. They are made of the most absorbable nutrients from a blend of 12 organic fruits and vegetables without any fillers, artificial flavors, or artificial colors, plus they are vegan, gluten free, gelatin free, and non-GMO, making them an easy choice for our family since we have family members who are gluten- and artificial coloring-free!
Ok, so now we all know why parents love First Day vitamins for their kids, but what do the kids think?
They loved them! I reminded my six-year-old that he can only have two a day and since he loves them so much, he never forgets to tell us he needs to take his vitamins! That's another win for me when I have to remember so many other things in a day.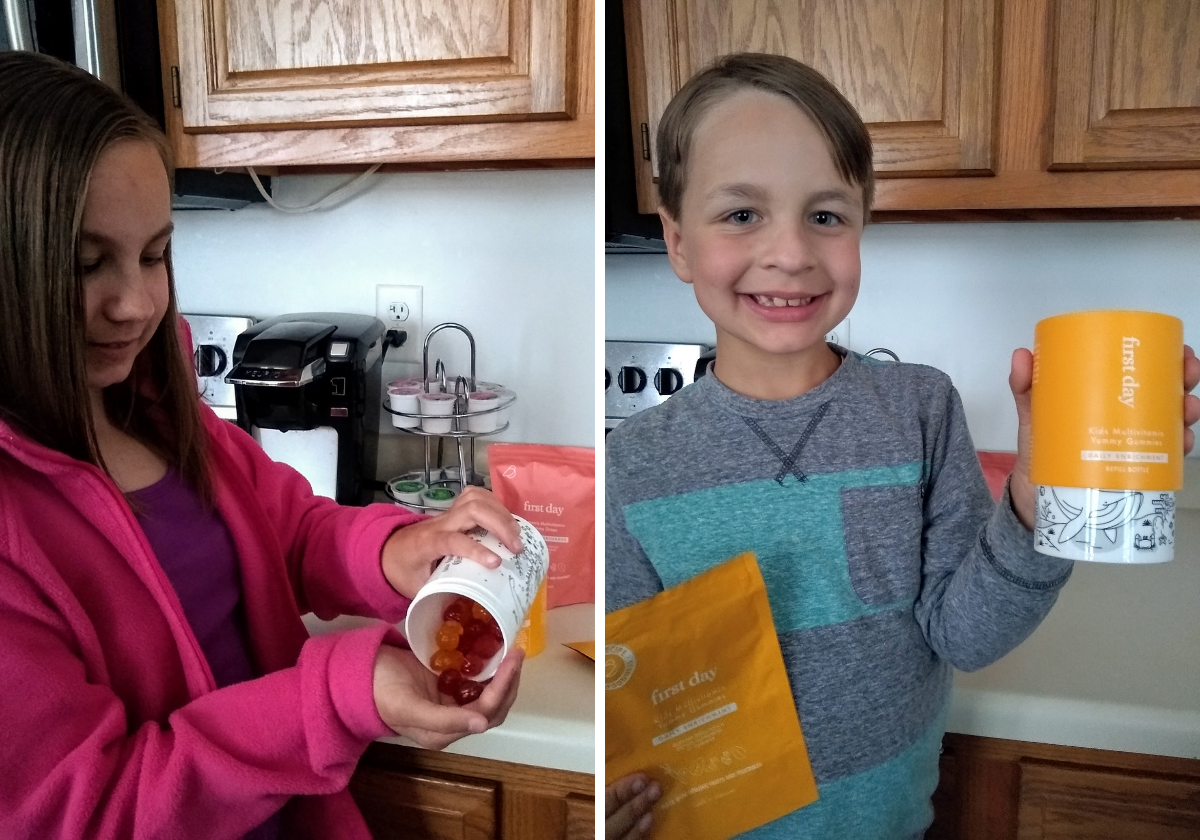 Kids don't always get the nutrients they need from food alone, which means that millions of kids have nutritional deficiencies, plus food is less nutrient-dense than it used to be due to long transit times from field to table. Everyone in our house takes their vitamins to be sure we're not missing anything we need to support behavioral development, brain function, physical health, and immunity.
Yup, even this Mom loves First Day Women's Multivitamin Gummy Drops!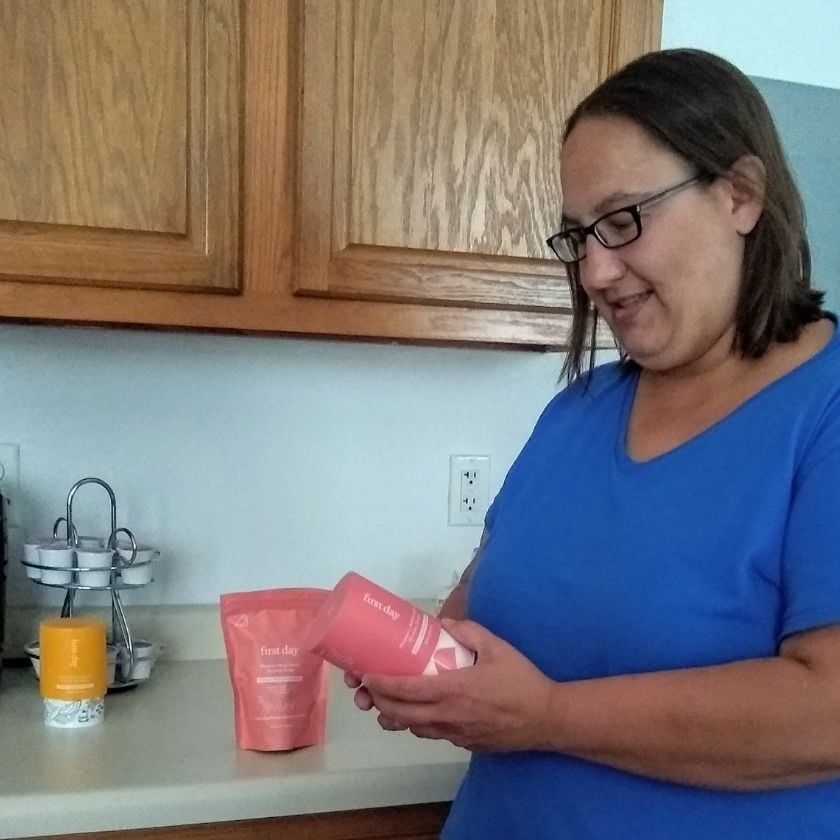 First Day's mission is to help kids become the best that they can be by supporting their development, growth, and happiness above all else. Thank you to First Day for letting Macaroni KID readers save 25% on the first month by using the code MacaroniKid.
These statements have not been evaluated by the Food and Drug Administration. This product is not intended to diagnose, treat, cure, or prevent any disease.
I was provided product and compensation for this review, but all opinions are my own.