In our home, the VTech brand has been part of the childhood equation from the beginning. So many "grown up toys" have their VTech counterparts in our toy collection. Laptop? Got it. Drum set? Part of a kid band on a weekly basis. Keyboard? Big yes – our orange keyboard has been passed from child to child!
---
The author received a VTech Level Up Gaming Chair™ and compensation for this article. All thoughts and opinions expressed are their own.
---
It was an easy decision to jump on the opportunity to test VTech's latest creation, the Level Up Gaming Chair™. Created for ages 1 1/2-4 years, it sounded perfect for my youngest little copycat in the house, who loves to watch his sisters play video games. Not only is he not ready to navigate a remote, but the content of some of the games isn't exactly appropriate for the youngest crowds.
VTech had serious(ly) cute little gamers in mind with the Level Up Gaming Chair™! My son now has his very own preschool game station – with no WiFi and no worries. He is just like a big-kid gamer now, with a swivel chair, a joystick, and pretend headphones.
In true VTech style, its interactive gaming tablet teaches letters, numbers, animals, and music... with cool gaming sound effects! *Side note: how cute are little people imitating the sounds their toys make?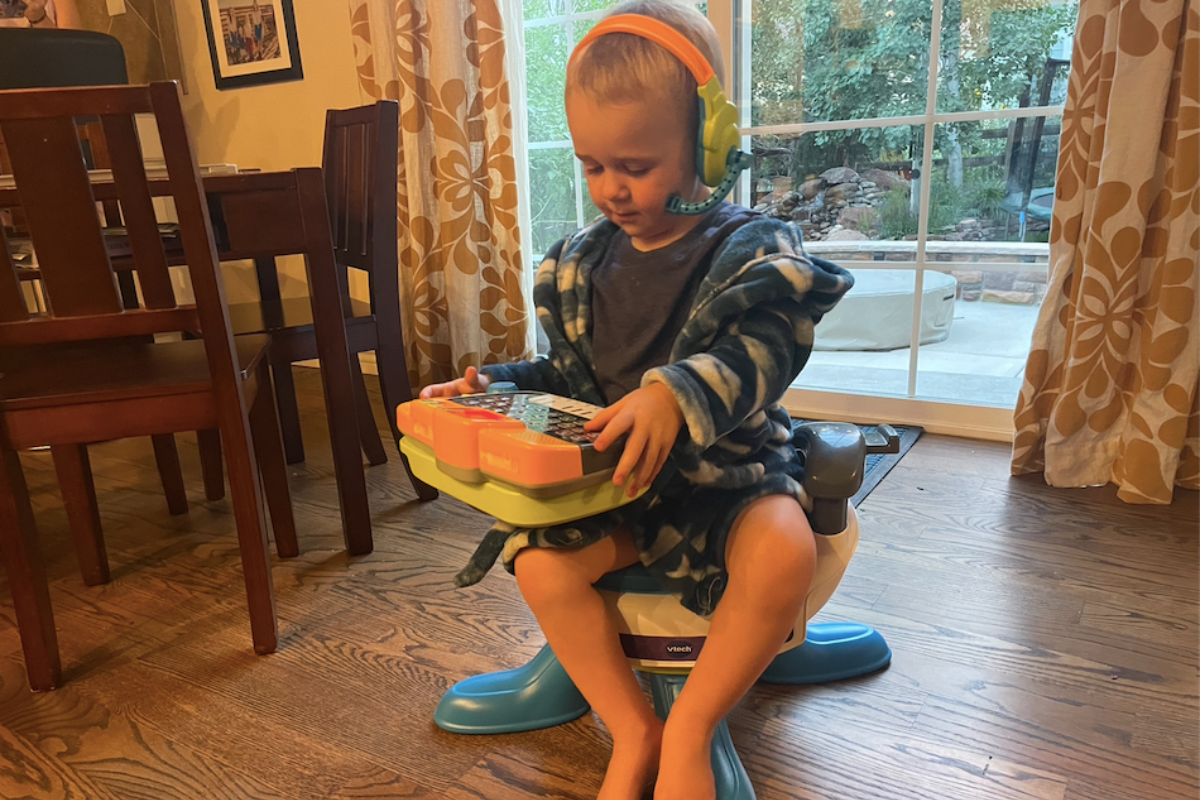 A big bonus of the chair is that the portable tablet easily detaches from the tray, which then doubles for snacks, drawing, or story time. Grab a seat; it's game on!
The Level Up Gaming Chair™ is now available via Amazon, Walmart, and Target. (MSRP: $49.99)
---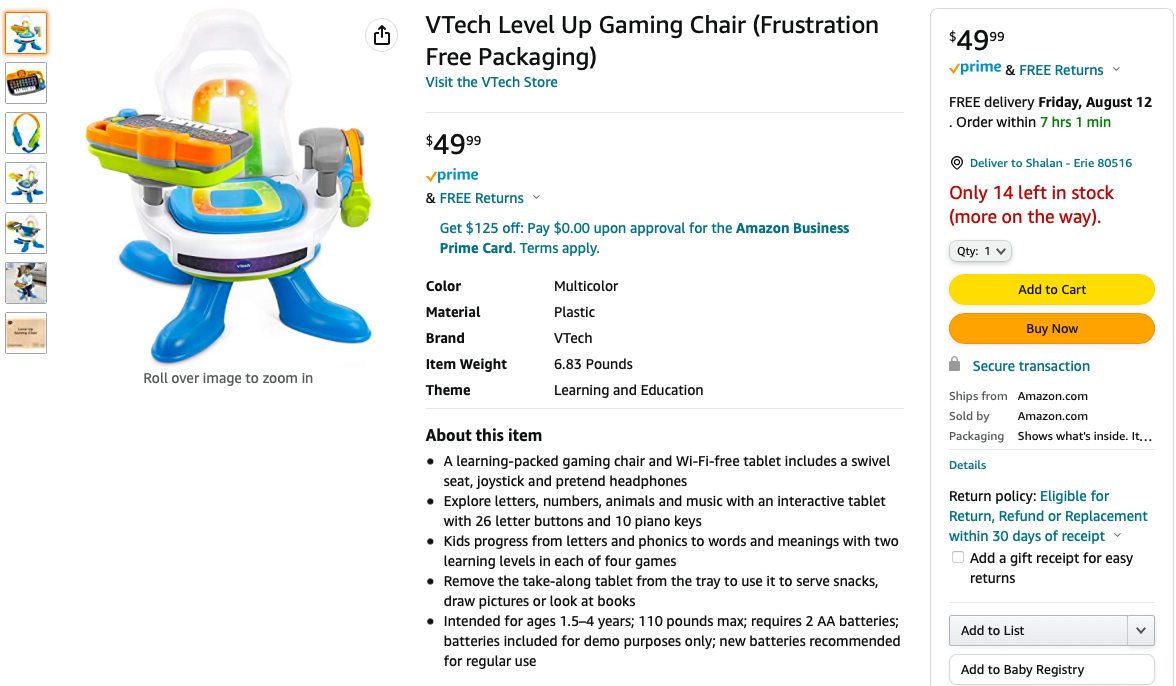 ---
Take newbies to the next level of learning with activities that help kids progress from letters and phonics to words and meanings on a tablet that turns gaming time into learning time!