Looking for the perfect Mother's Day gift? How about an awesome gift that also gives back? We've rounded up nine of our favorite products with charitable initiatives for you to consider:
Sustaintainable Shoes made from Recycled Water Bottles
Mom will love a pair of feminine flats that are comfortable, beautiful, and most importantly, sustainable. Each pair of Rothy's are constructed with recycled water bottles and an earth friendly, carbon-free rubber sole and hand-assembled for high quality and durability. Oh, and did we mention they're machine washable? Might want to grab a pair for yourself, too.
MSRP: $125.00+ | Available at rothys.com
A Water Bottle to Benefit Parks
For a mom on the go, check out the 21 oz HydroFlask bottle with sport cap, available in six fun colors. Not only will her new bottle keep her drink cold for 24 hours and help cut down plastic and paper waste, but each purchase also supports the development, maintenance and accessibility of public green spaces across the country.
MSRP: $35.95 | Available at hydroflask.com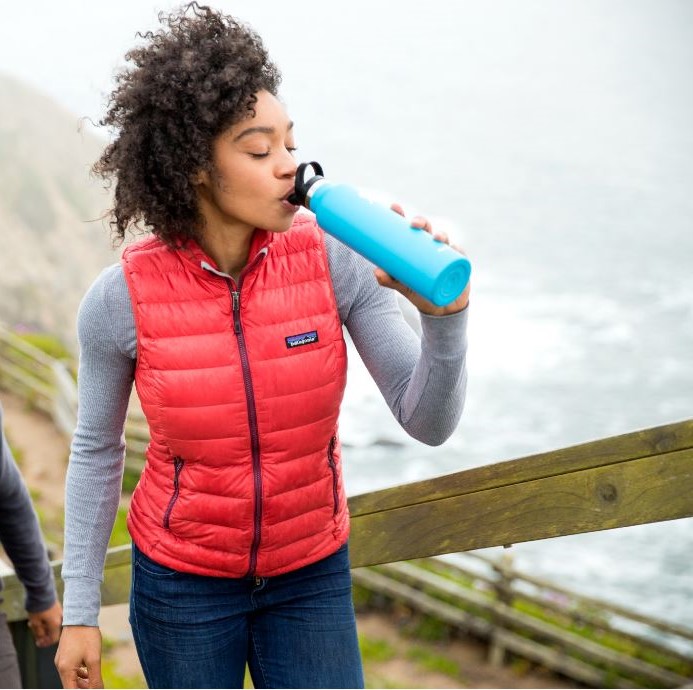 Snacks Boxes to Feed Hungry Children in the U.S.
Is your mom sweet, salty or a little nutty? That's Caring's has her covered with snacks galore. And each of their delicious gift boxes gives twice: once to mom, and once to a hungry child in need. With every gift purchased, they distribute a weekend food bag to a child living in food insecurity in the United States.
MSRP: $15.99+ | Available at thatscaring.com
A Kimono to Help the Elephants
This gorgeous bohemian kimono from One Tribe Apparel can be worn as a beach cover up or as a fun accessory for mom's next night out. But the part we like best? One dollar from every item sold is donated to the Elephant Nature Park, a sanctuary and rescue centre for elephants in Thailand.
MSRP: $29.00 | Available at onetribeapparel.com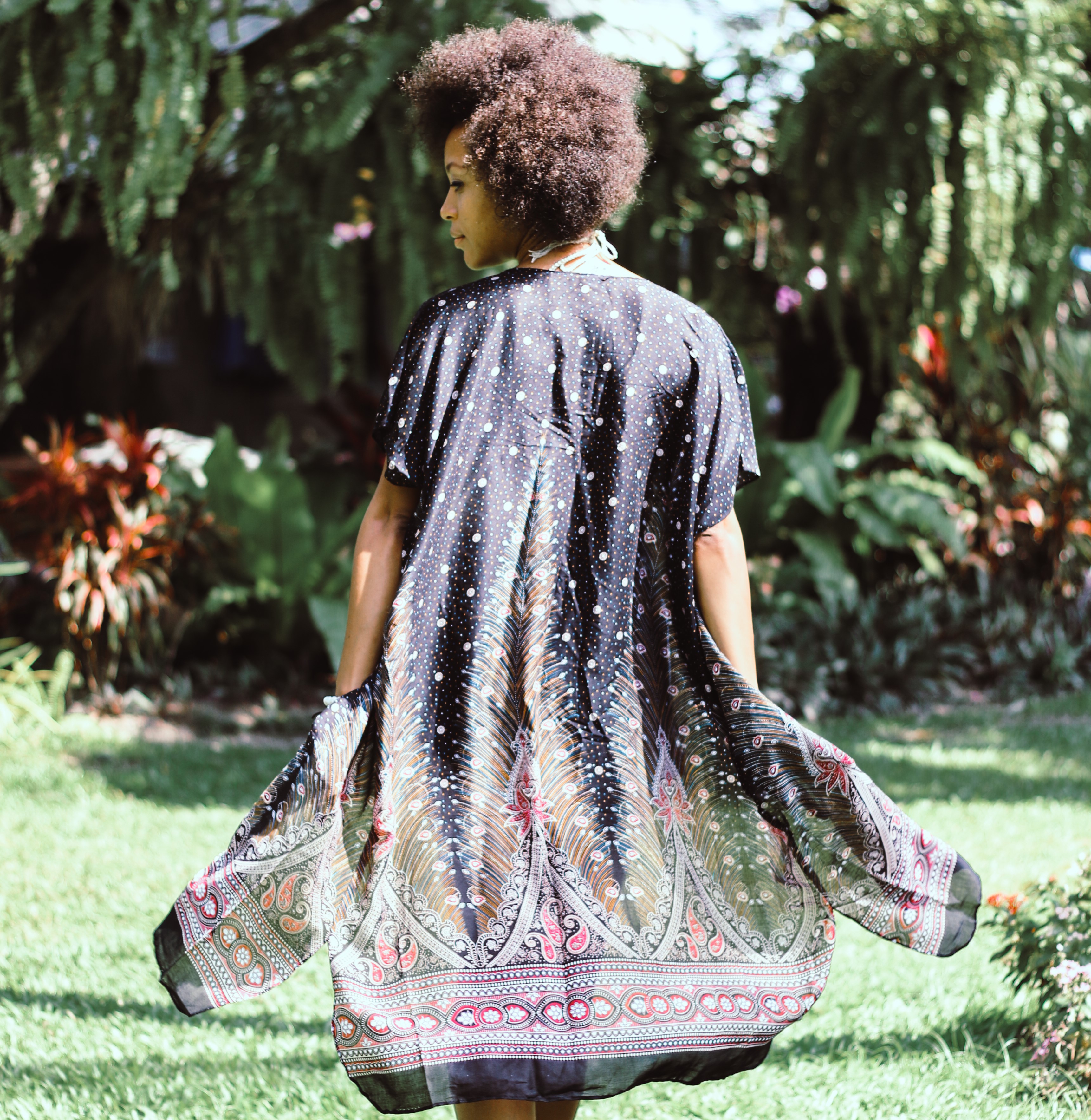 Sunglasses to Remedy Vision Impairment
Treat mom to a new pair of shades designed with recycled plastics and reclaimed metals as well as natural materials such as bamboo and wood. Blue Planet Eyewear is a mission-driven, eco-friendly brand of classic and eclectic eyewear that donates one pair of glasses for every frame purchased to provide support to people around the world who struggle with vision impairment.
MSRP: $35.00+ | Available at blueplaneteyewear.com
A Hidden-Pocket Scarf to Support Women in the West of India
We're obsessed with these FreeSet infinity scarves, with a secret pocket to store your money, your keys or even your lipstick. Even better? Each scarf is handwoven by a woman at risk of exploitative work in the West of India, providing the opportunity for them to support themselves with greater autonomy and financial security.
MSRP: $51.99 | Available at visible.clothing
Ponchos that fund Clean Water Initiatives in Developing Countries
With the November Rain waterproof poncho, mom won't get caught in the rain. These stylish ponchos also double as windbreakers and come folded in handy pouches that will easily fit in her bag or glove compartment. Each one is created using an eco-friendly waterless printing method, and 10% of all revenue is donated to clean water initiatives in developing countries.
MSRP: $59.00 | Available at novemberrain.co
A Handbag to Help the Children of India
Spoil mom with a new vegan handbag from Sonnet + Rose. With more than 12 styles to pick from, you're sure to find one that we'll make her smile -- like the multi-tasking Edge bag, pictured below or the Oyster bag we are rocking at Macaroni Kid HQ. Need another reason for her to smile? For every bag sold, a brand new backpack is donated to kids in underserved villages in India.
MSRP: $85.00 | Available at sonnetandrose.com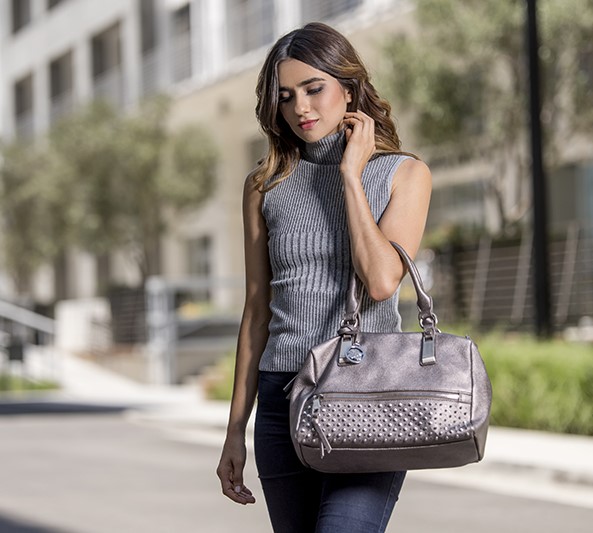 Sustainable Gifts that Clean the Oceans
How about a 2-in-1 gift for mom? We're loving these soy candles poured into enamel steel mugs that are both campfire and stove safe. Need another idea? Every one of the hundreds items offered at United by Blue, an outdoor-focused brand, is created with sustainable materials. But what really made us fall in love was their dedication to our planet -- for every item purchased, United by Blue removes a pound of trash from the world's oceans and waterways.
MSRP: $38.00 | Available at unitedbyblue.com