My kids love decorating the house for Valentine's Day with homemade crafts, so I went searching for some easy Valentine's Day craft ideas we could do together in an afternoon.
I should have known I wouldn't have to look far! Our Macaroni Kid publishers are an extremely creative bunch. Here are some of the Macaroni Kid publisher-inspired projects my kids and I are going to do in time for Valentine's Day!
Paper heart chain
My kids make a paper chain for our stairwell every Christmas, and I love this idea for a Valentine-themed version. This one might stay up indefinitely! Laura Miller, the Macaroni Kid publisher in Appleton, Wisc., came up with the idea and wrote a tutorial on how to create the paper heart chain.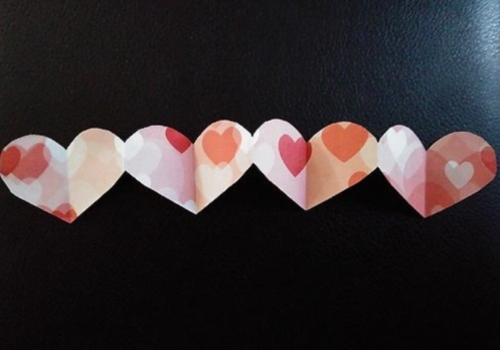 Bubble wrap hearts
All you need is bubble wrap, paint and paper for this unique bubble wrap painting project from Valarie Fisher, a publisher in California. You could even create some fun -- and very inexpensive! -- classroom valentines with this project!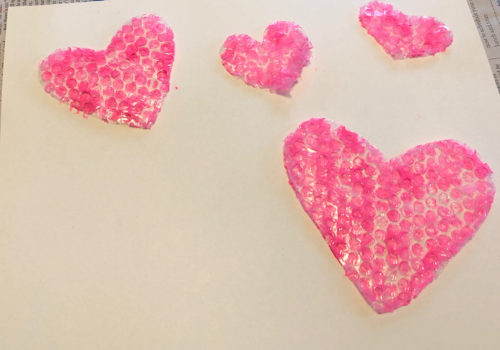 Turn old Crayons into Valentines
Karen D'Agostino, the publisher of Macaroni Kid Wilkes-Barre, Pa., melted old Crayons to create valentines for her son's class. The end product turned out so cute that his teacher has made them with her students every year since then! What a great use for Crayons that would otherwise end up in the trash. Check out her instructions to make your own version!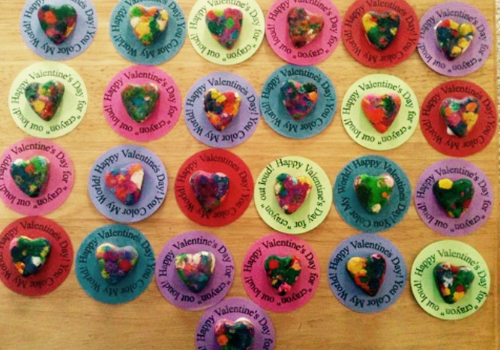 Make a Valentine wreath
Gwendolyn Dattage, the publisher of Macaroni Kid St. George, Utah, explains how to make an easy Valentine wreath for just $10 in this video:
Mail a hug
We have a lot of family out of town, so I love this idea to "mail a hug," from Laurie Corbett, the Macaroni Kid publisher in South Shore Boston. She simply traced her daughter's outline on paper -- with arms outstretched -- let her daughter decorate it, cut it out and sent it off with a cute note that said "We wish we could give you a real hug but for now this paper one will have to do! Happy Valentine's Day!"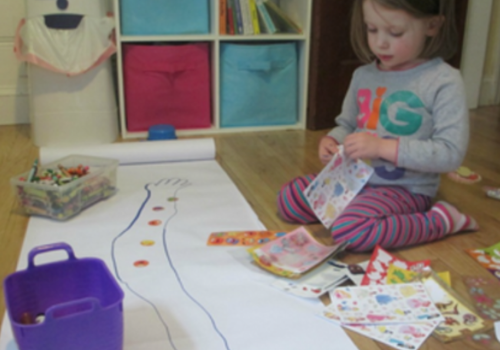 Are you inspired yet to spread the love and start creating some easy Valentine crafts with your kids? I know I am! Hope you all have a fun -- and crafty -- Valentine's Day!
Looking for more Valentine fun? Check out Macaroni Kid's "Be My Valentine" Pinterest page, stuffed full with crafts, recipes, and more ideas!