Who she is:
Vanessa Nobrega is a mom of two, a former professional basketball player, a licensed chiropractor, and the daughter of a teacher and an accountant. She is also an entrepreneur, the creator of the game Möbi and the founder and chief executive officer of Möbi Games Inc.
What is Möbi?
Möbi is an incredibly simple, fun, engaging, fast-paced tile game with numbers. There are two versions of the game. Möbi Kids is for ages 4 to 8, and Möbi is for ages "8 to 108," Vanessa says.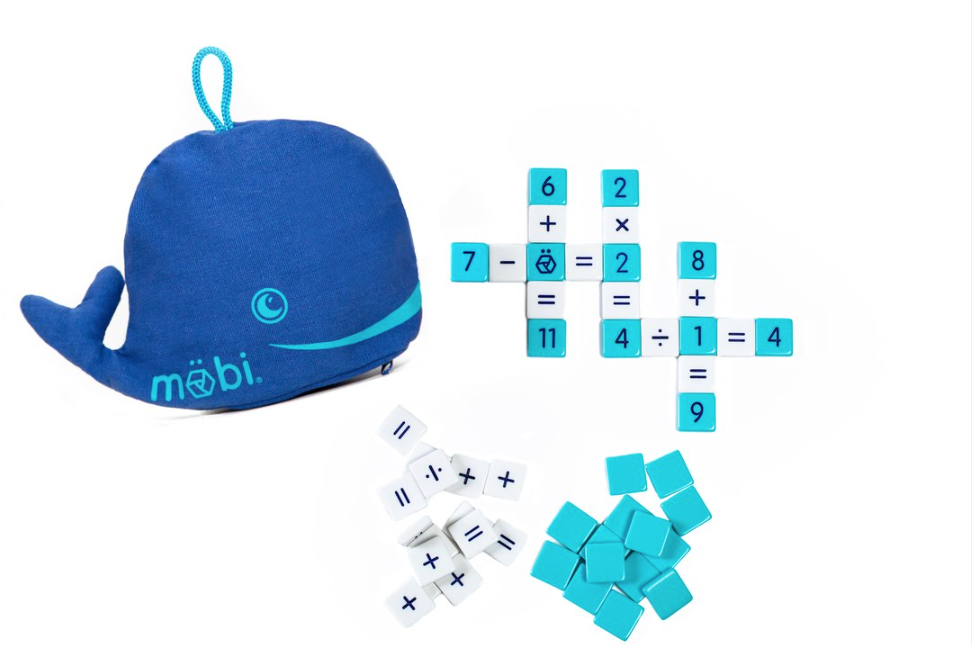 The ah-ha moment:
Vanessa came up with the idea for Möbi after playing word-based games like Scrabble and Boggle on a trip with her husband, Mark. When they got home, she was tired and jet lagged and headed to bed. That was when a fully-formed idea came to her, she says, "in a flash."
"I told my husband what I was thinking and he said 'that has to exist.' I got out of bed and was up all night and couldn't find a game like what I had in mind. So I created it."
Game development:
She mocked up a set of number tiles and began to put the game concept in front of different groups.
"It didn't matter if they were 9 or 70, everyone played and they flip-flopped on who won," she says. "Then we took the mock-up tiles into schools and let the kids play. Within minutes, every single kid was right in it. That's when I knew."
The struggle:
Launching a business while still working as a chiropractor and raising two small children was certainly not an easy task. Everyone in the family helped in those early days. There were also issues with things like quality control at first. On the first order, thousands of tiles showed up without having been presorted.
"We got 30,000 bags of tiles and had to go through every single tile," she says. "We had everyone helping. I remember my dad sitting at the kitchen table in his bathrobe sorting tiles."
What's next:
Möbi Games Inc. has already released additional games -- BLLÖX and Ultimö --to join the original Möbi. There are plans for more, along with a new line of baby products -- all created with her own kids, Noah, 5, and Kate, 22 months, in mind.
"I live with two little inspirations and plan to keep the innovations coming," she says.
On 'those days':
"I always try to look at the long term and think, 'do we want to be doing this in 30 years?' The answer is always yes," she says. "So we make changes when we need to, and keep moving forward."
Learn more or order Möbi here!
Like this story? Read about other Moms Making Waves:

Angela Patton

Mindy Scheier