C.J. Matthews came up with the idea for Blankies 4 My Buddies to honor the memory of his sister, Karsen, who died in pregnancy seven years ago. Blankies 4 My Buddies distributes blankets to sick, displaced, or otherwise traumatized children.
"For my son, who felt the loss of his sister so sharply, Blankies 4 My Buddies has been a way to redirect feelings of helplessness and hopelessness into pride because he believes that his sister is watching over him in approval and gratitude," says Kristen Wright-Matthews the publisher of Macaroni Kid College Park-East Point-Morrow, Ga.
C.J., now 12, said the idea for Blankies 4 My Buddies came about because he wanted to provide comfort to other kids going through trauma and loss.
"My mom asked me: 'if you could help other kids, what would you do?' I told her that I never wanted any child to feel loneliness like I felt when my sister didn't come home."
C.J. was recently named as one of 12 student ambassadors for the global movement Giving Tuesday's new initiative called Giving Tuesday Kids. Their goal? Encourage 1 million kids to do service projects or acts of kindness on Dec. 3, 2019. C.J. will be filling water bottles with gift cards and healthy snacks for kids in local schools who don't have food on the weekends as his act of kindness.


Ideas on how kids can give back
Want to participate but need inspiration and ideas to help your child find a way to give back? We did, so we asked Macaroni Kid publishers for examples of what their children have done in their own communities. Here are eight ways our very own Macaroni Kids have given back: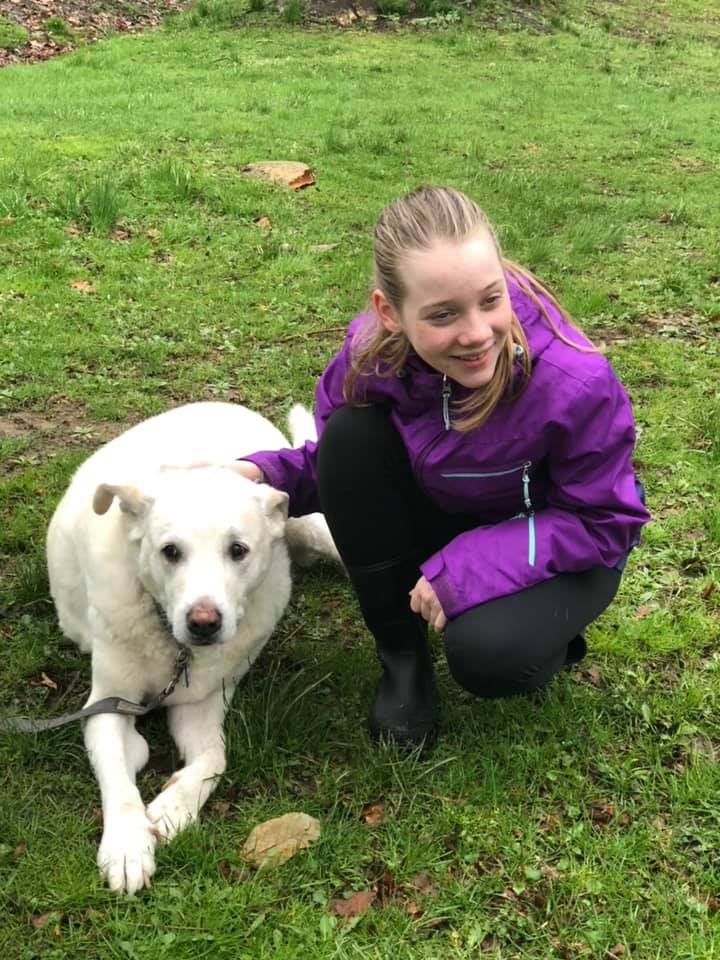 My daughters, Grace, 12, and Sadie, 9, are junior volunteers at a local animal shelter. They have been trained to work hands-on with the animals, but have also learned it is essential to help clean and maintain the shelter, as well as plan and work fundraising events. The tedious and nitty-gritty work shows them just how much goes into getting these sweet animals forever homes. It has been a joy to watch their caretaking personalities grow. Grace has learned she specializes in drawing out even the shyest of kittens. Sadie has learned she is a wonderful playmate to the more energetic animals. It has been a rewarding experience for all of us!
--Jenny Steadman, publisher of Macaroni Kid Cleveland East and Macaroni Kid Solon - Hudson - Stow, Ohio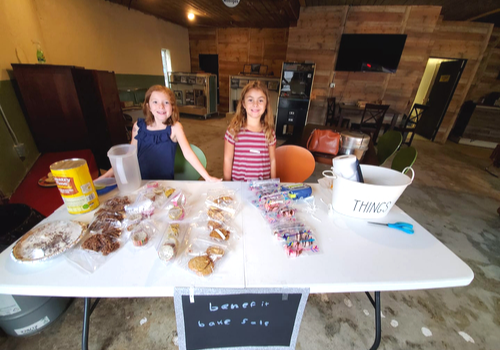 My daughter Kinley, 9, and her friend Hadleigh, 8, made up a story with their Shopkins about a poor person coming into their store and needing hygiene products and the store offering the person a hygiene kit. I overheard and mentioned to them that they could raise money to buy products for hygiene kits for our local Little Food Pantry. They loved the idea and took on the task of organizing and holding a bake sale to raise money. They ended up raising enough money to put together more than 100 bags of soap, toothpaste, shampoo, and deodorant for the pantry.
--Kara Ault, publisher of Macaroni Kid Fayetteville and Macaroni Kid Rogers-Bentonville, Ark.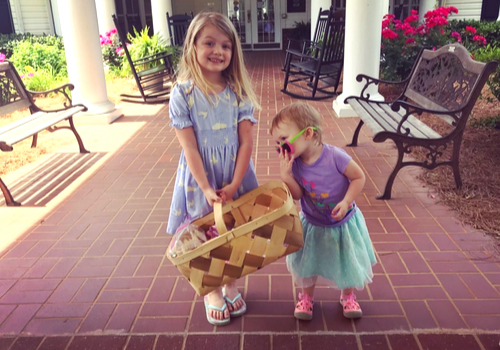 Lily, 5, and Ella, 2, helped make more than 50 goody bags and helped passed them out at their local nursing home.
--Lacie Dooley, publisher of Macaroni Kid Athens, Ga.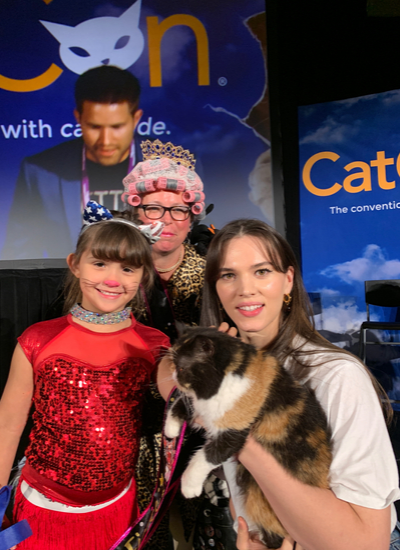 Audrey, 6, loves cats! She started volunteering with me at local cat rescues to promote adoption, spaying and neutering, and loving cats with disabilities. Now she advocates for cat adoption and fostering kittens for local rescues and shelters. She also helps catch feral cats to have them fixed and/or find them homes and she makes cat toys and blankets for local rescues. She has also become somewhat of a celebrity at Cat Con Worldwide, an annual convention in Pasadena, Calif. She's placed first runner up for two years straight with cat cosplay costumes she has designed herself.
--Bronwyn Velazquez, publisher of Macaroni Kid Monterey Park, Calif.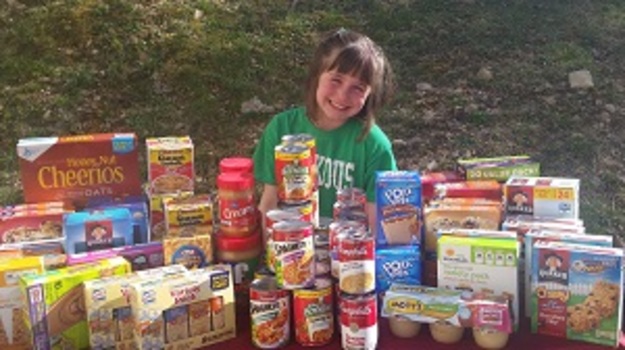 To celebrate my daughter's 10th birthday a few years ago, we hosted a party where she asked her guests to bring contributions to Micah's Backpack, a local weekend food program for low-income children. My daughter sees classmates who benefit from these donations, and this makes hunger a real issue for her. She was so proud to collect the donations she did -- in her case, over 60 pounds of food!
--Jennifer Chasse, publisher of Macaroni Kid New River Valley, Va.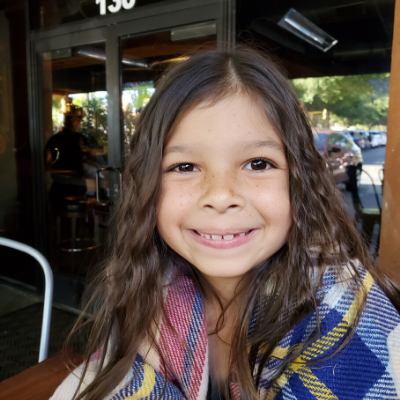 A woman named Beth, who lives in my mom's community, was recently placed on the lung transplant list for a double lung transplant, something she's been waiting years for. My daughter, Madison, 7, made rubber band bracelets and sold them at a local fundraiser event to help Beth with expenses. She also gave other money she'd earned to Beth.
--Merina Navarro, publisher of Macaroni Kid Ontario, Canada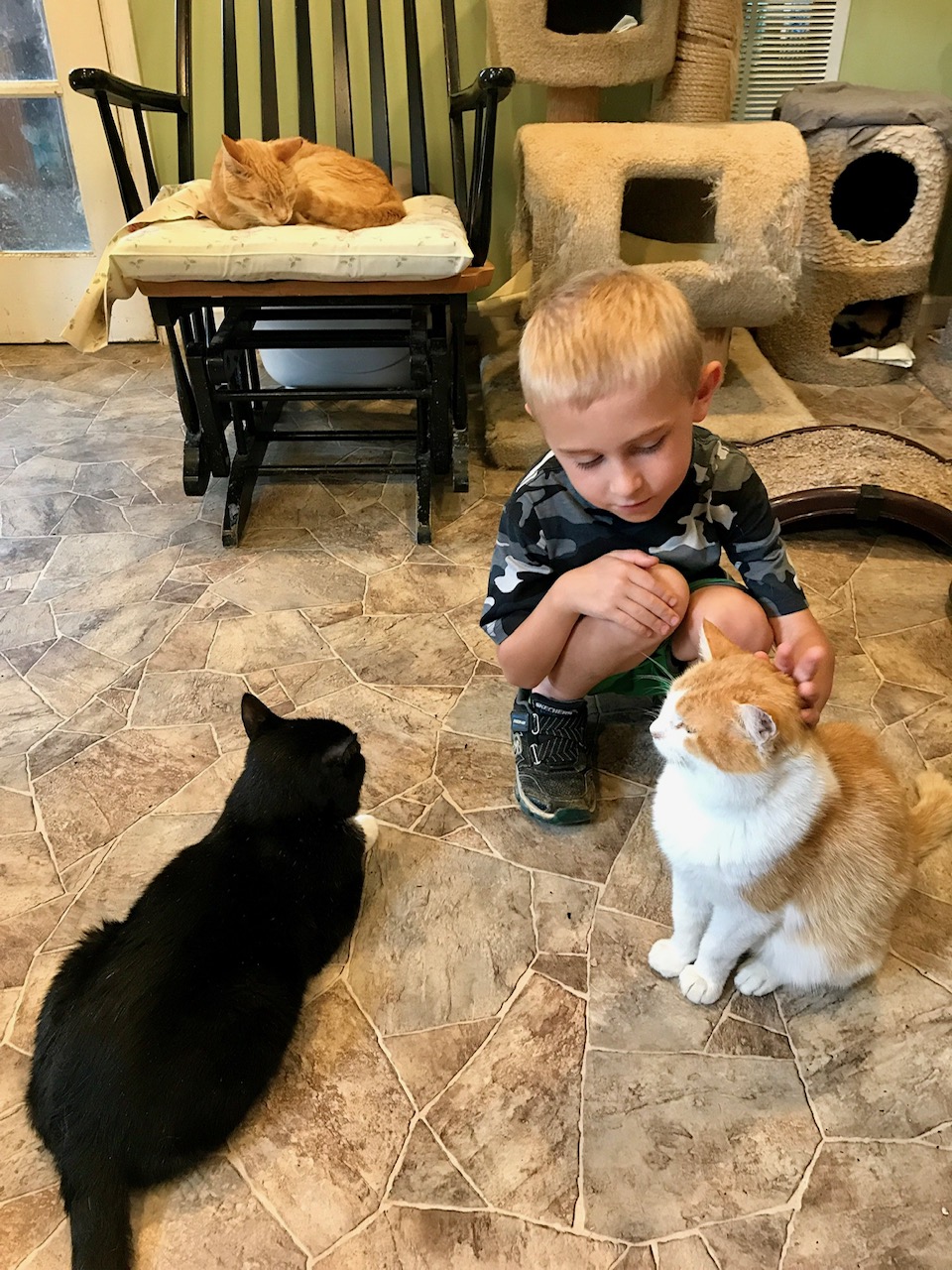 My boys love volunteering to take care of the cats at our local animal shelter. And it's not all playing and cuddling! They also clean the cages, sweep the floors, fill food and water dishes, and even scoop the litter.
--Mary Shoemaker, publisher of Macaroni Kid Allentown, Pa.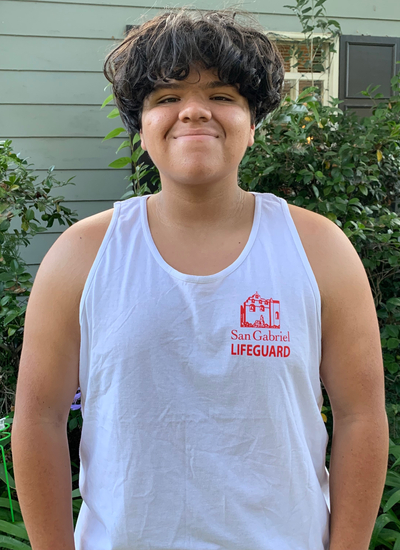 Hayden, 16, started volunteering at age 9 as a swim aide in the pool he grew up swimming in, assisting the Instructors with the Parent and Me class and the younger children. When he turned 14 he became a junior lifeguard and volunteered for two whole summers. At age 16 he was hired by the city he has volunteered so much time for, and he is now a certified lifeguard promoting water safety every day.
--Bronwyn Velazquez, publisher of Macaroni Kid Monterey Park, Calif.

Inspired to find a project or act of kindness for your family to participate in? I know I am! If your child is ready to commit to spreading the culture of generosity through their communities sign up to participate in the Dec. 3 Giving Tuesday Kids initiative.
Kara Murphy is the publisher of Macaroni Kid Erie, Pa.
🌸🌸🌸
Looking for kid-friendly events near you?