Do you have puzzles with missing pieces? Don't throw them away! Instead, have your kids create special one-of-a-kind frames as a fun craft project.
What you need:
Puzzle pieces (the number of pieces will depend on their size)
4 craft sticks
Glue (I used both white glue and glue sticks with a glue gun)
Paint
Paintbrush
Card stock or small piece of poster board
String
Directions:
1. Make a square with 4 craft sticks and glue together. (Either white glue or glue gun can be used for this. I prefer white glue because the sticks lay flatter)
2. Place puzzle pieces around the frame to figure out how many you will need.
3. Paint the puzzle pieces. I found my paint adhered better to the back side of the pieces. You might need 2 coats of paint.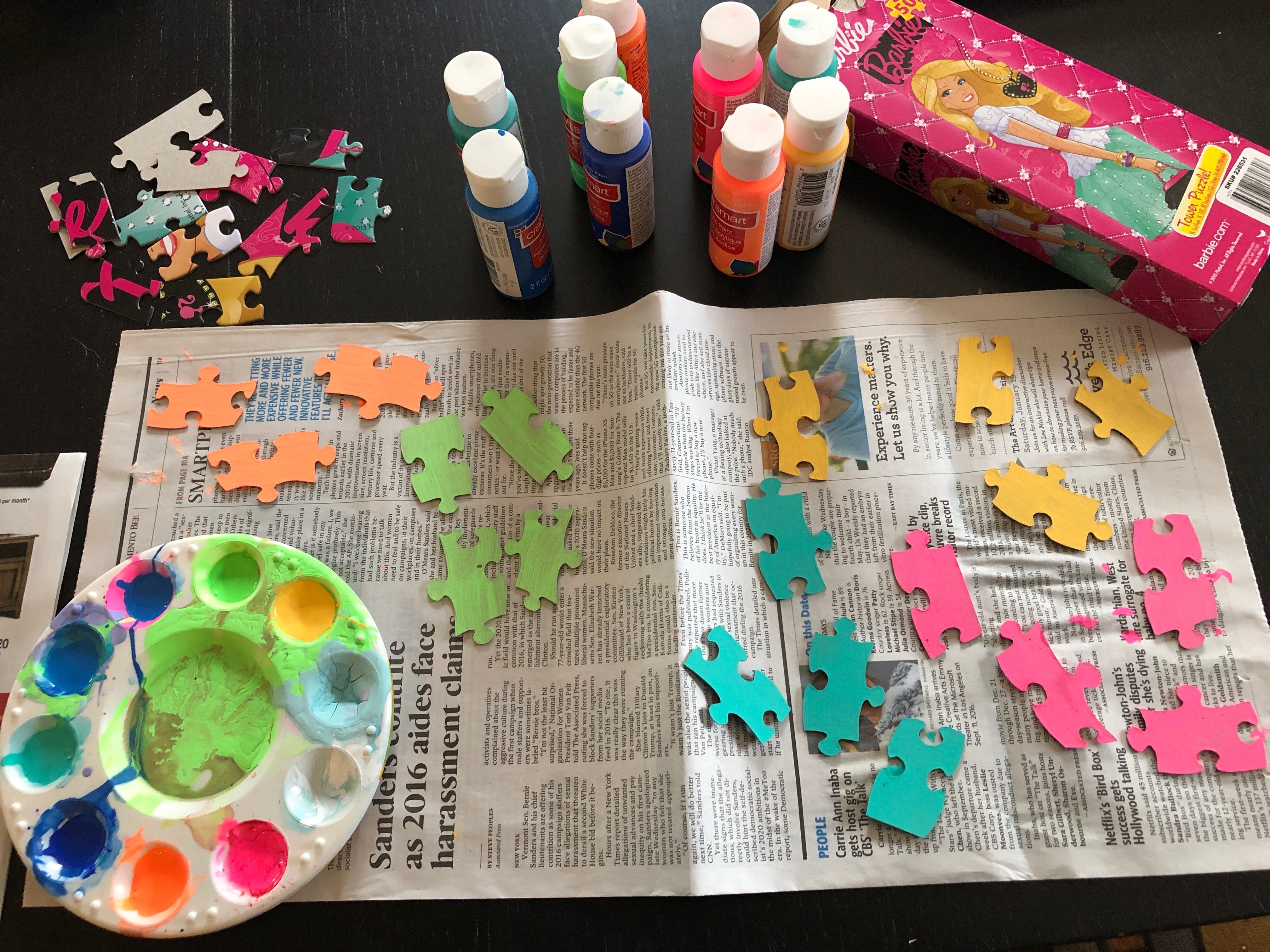 4. Glue the puzzle pieces to the craft stick square frame using white glue. Let the glue dry completely.
5. When the frame is dry, turn it over and run a line of glue along the inside and outside of the craft sticks. This will add more stability.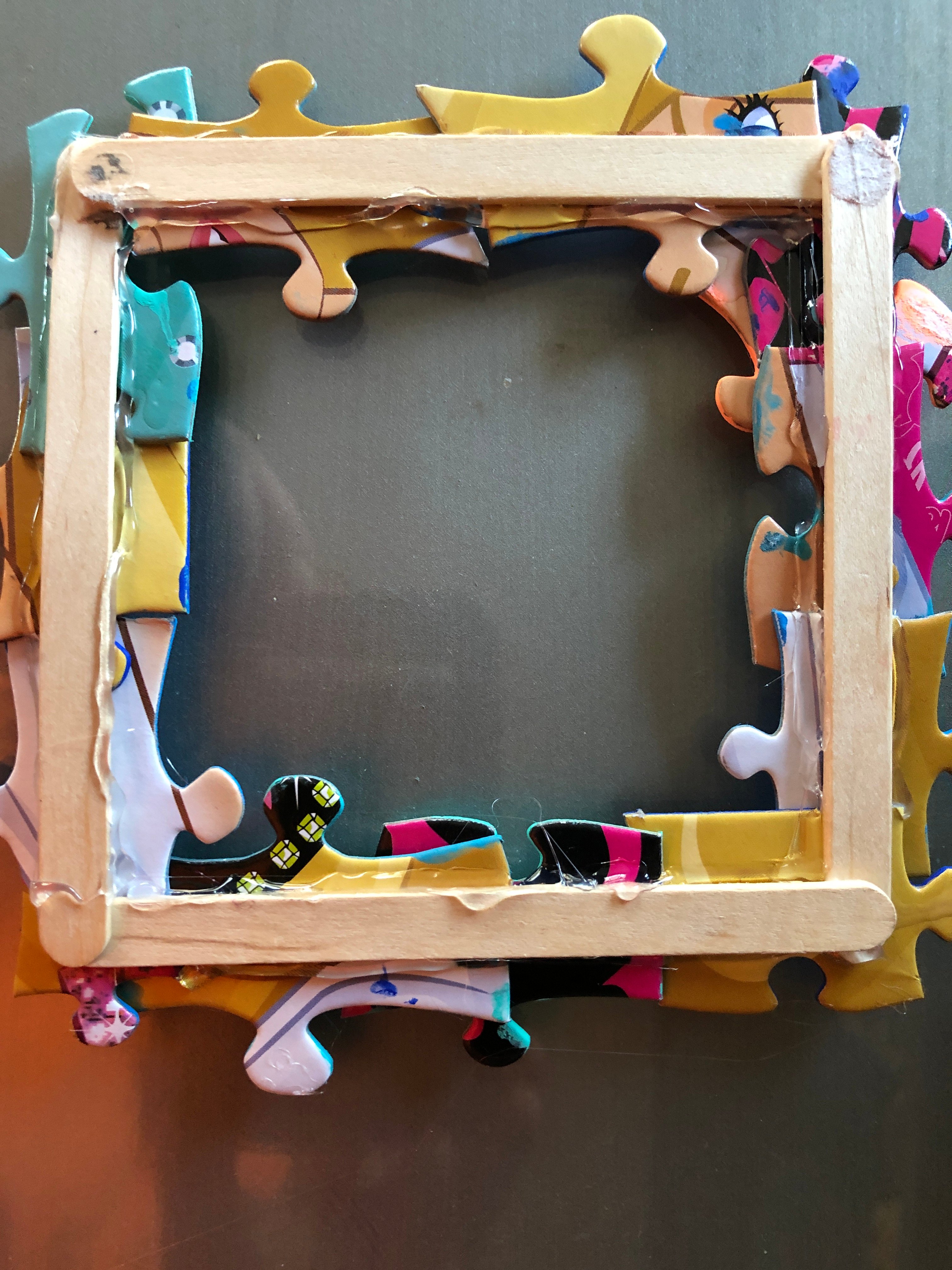 6. Cut card stock or poster board the size of the craft stick frame. Glue a picture or drawing to the card stock and then glue both to the back of the frame.
7. Cut a small piece of string and make a loop. Glue it onto the back of the frame to hang.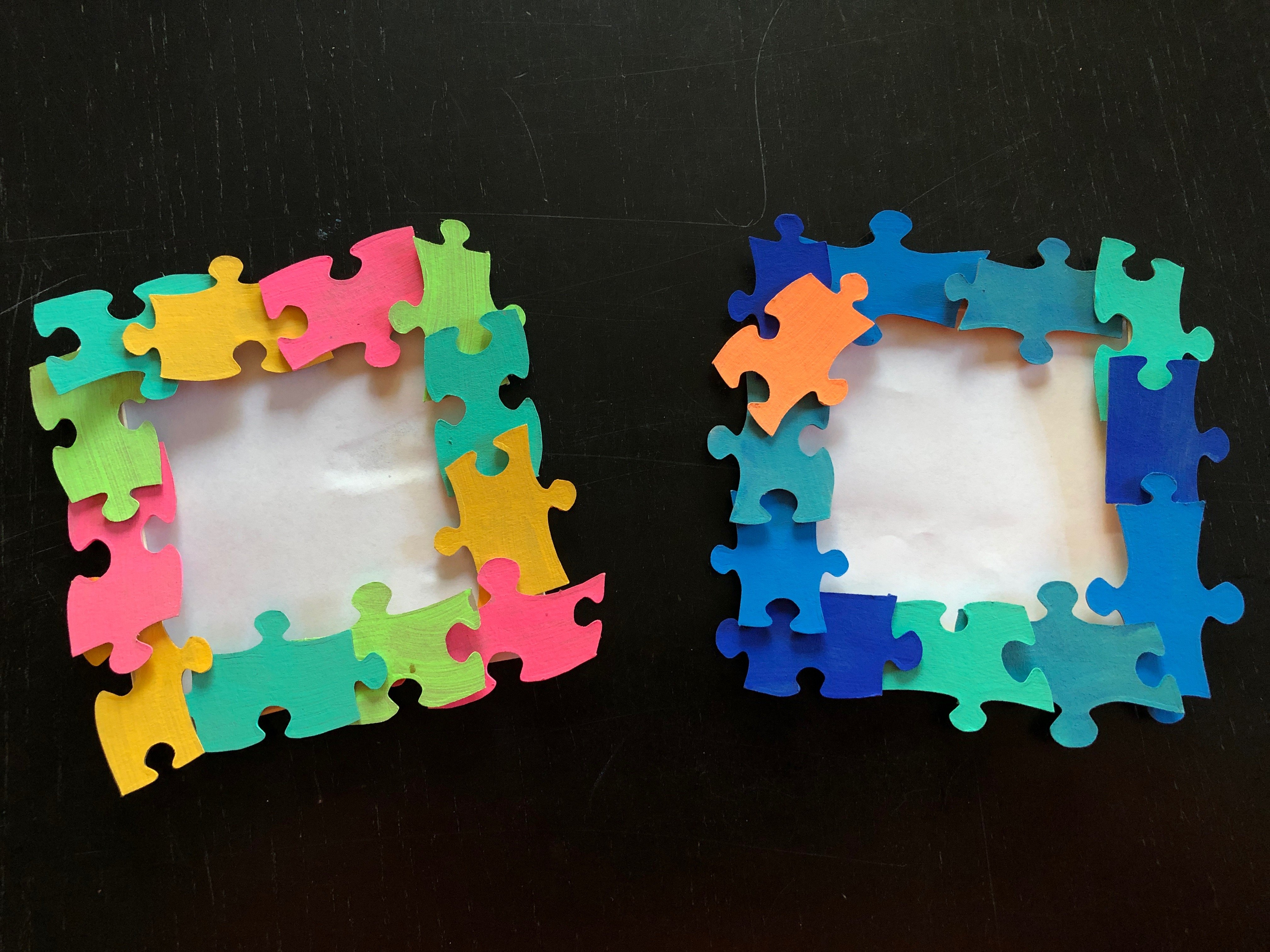 You can customize these frames to a child's room and they also make great grandparent gifts!
Valarie Fisher is the publisher of Macaroni Kid Roseville-Rocklin-Lincoln, Calif.