My kids have been all about audiobooks lately and I'm HERE FOR IT. I love that it gets them quiet and absorbed in something for a little while that isn't technically "screentime."
To me, listening to a book counts as reading as much as sitting down and reading words on a page and I think it's important for them to learn that there's more than one way to take in information. I also love that they're able to enjoy something that's above their reading level without me present. They like to listen to audiobooks on car rides and also before they fall asleep at night.
So how do we get audiobooks? We do a combo. First and foremost, we use the library. If you haven't explored the audiobooks at your local library, go to the website and DO IT NOW. There is sometimes a wait for a popular title, but there are always plenty others to get you by while you wait for your hold. If the wait is too long or we just want to own a particular title, we purchase it. Consider purchasing from Libro.fm to support local indie bookshops!
Here are some of my family's favorite audiobooks and the ones that are at the top of our wishlist:



Wild Robot
By Peter Brown
This was recommended to me by someone in a moms' group and I owe her because it has my 6-year-old enraptured. It's about a robot named Roz that gets washed up on the shores of an island and has to learn to survive. There's also a second book in the series and after my son finished the first one IN TWO NIGHTS, we purchased the second one because he could not wait. He loves it that much.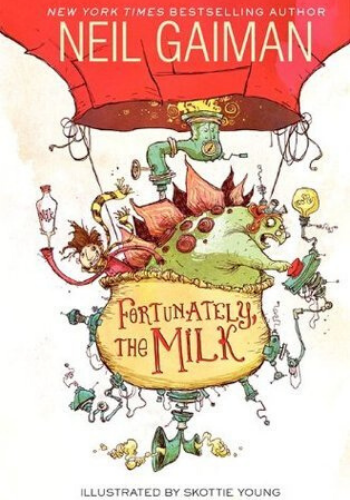 Fortunately, The Milk
By Neil Gaiman
We actually haven't listened to this one yet, BUT it was written by Neil Gaiman and it's NARRATED by Neil Gaiman, therefore it is undoubtedly amazing. According to goodreads, "Fortunately the Milk" is a tale of "time travel and breakfast cereal" and I have no doubts that it has all the trademarks you can count on from Neil including supernatural elements, hilarity, and just plain good storytelling.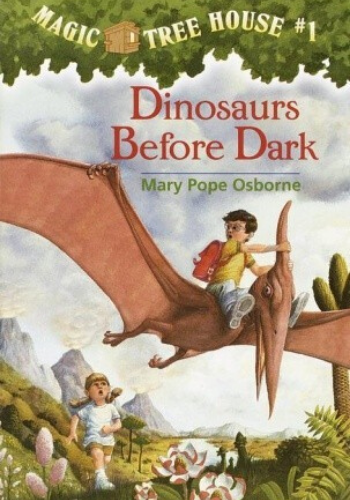 Magic Treehouse series
By Mary Pope Osborne
It seems like there are about 1000 books in this series (real number: in the range of 50) so if your kids get into it, you can count on it for loads of entertainment. The books follow Jack and Annie on a variety of fantastic adventures and they're great listens!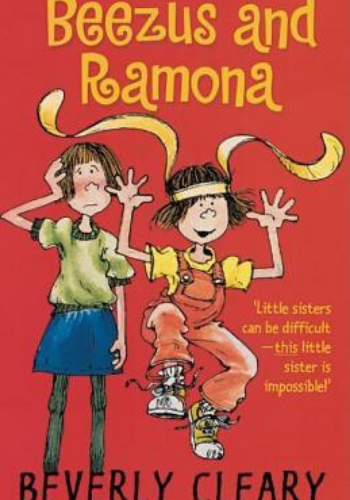 Beezus and Ramona
By Beverly Cleary
Beverly Cleary books are just about as classic as they come, which means you're bound to find a few books that will appeal to your child! Check out "Beezus and Ramona" -- or any of the "Ramona" series! -- the "Ralph S Mouse" series, or any of her stand-alone books -- just search her name and filter for audiobooks to uncover some gems.




Junie B. Jones series
By Barbara Park
Junie B. Jones is a hit with the kids. This is also a series with a ton of books in it. I think kids like being able to fall down that rabbit hole and really get into her character. I know I (and my kids) do!




Judy Moody series
By Megan McDonald
Another series with a lot to choose from. Kids of all ages will be able to relate to Judy Moody!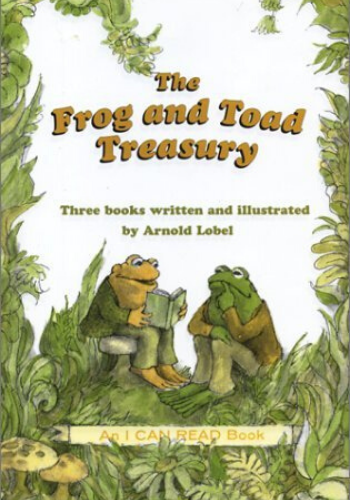 Frog and Toad
By Arnold Lobel
Another mega-classic children's author, you can't go wrong with anything by Arnold Lobel. My kids have listened to the entire "Frog and Toad" collection and lately they've also been loving some of his other offerings -- "Mouse Tales," and "Owl at Home" in particular!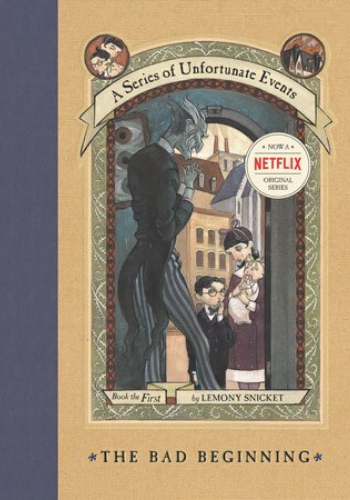 A Series of Unfortunate Events series
By Lemony Snicket
We have yet to dive in to "A Series of Unfortunate Events," but I've heard great things and I can see how it would definitely be enhanced in audio form.

I hope this list of audiobooks for young readers helps you and your kids find new ways to enjoy books together!
Julie Lepore is the publisher of Macaroni Kid Summit Short Hills SOMA, N.J.