Are you a mom of a kid who likes to munch? Or do you have a picky eater? We know packing school lunches can be a PITA -- and we don't mean the pocket bread kind! Whether your kids will be eating lunch at school or at home this school year, bento boxes can be a great way to keep kids eating healthy and ready to learn.
bento [ ben-toh; Japanese ben-taw ]
A meal, served in a box that is divided into sections for holding individual portions of food.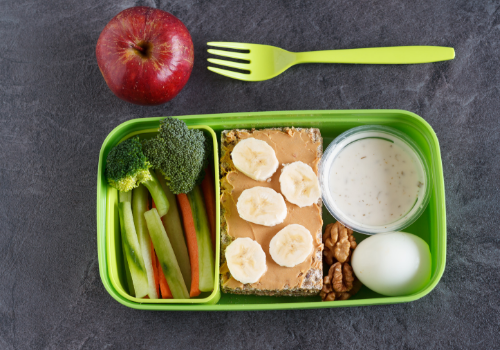 Bento boxes are a popular choice for kids because it gives them lots of options to choose from at lunch. Plus it's easy to pack a different lunch every day!
Here are a few "out of the box" bento box lunch ideas that make the grade: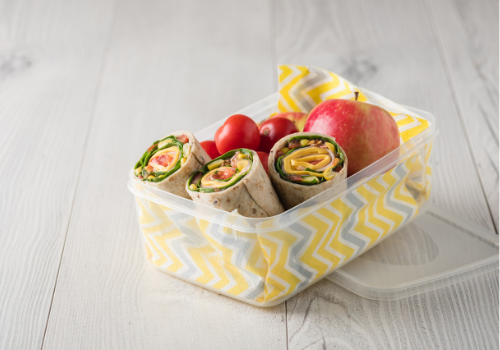 Pinwheels
Wrap your child's favorite protein with veggies and their favorite toppings in a tortilla. Add a spread, wrap with love, and cut into pinwheels.
Ingredient ideas:
Deli meat, pepperoni, or tuna
Sliced or shredded cheese
Shredded lettuce, tomatoes, pickles, olives, cucumbers, sprouts
Cream cheese, mayo, mustard, or plain
Try our BLT or Shredded Chicken BLT recipes for school lunch!



Taco Locos
Deconstruct what you would typically use to make tacos. It's a fun way for your MacKid to enjoy their lunch!
Ingredient ideas:
Tortillas, corn chips, tortilla chips
Cooked ground beef, turkey, or cooked chicken cubed
Corn kernels
Avocado slices
Shredded cheese
Shredded lettuce
Black olives
Salsa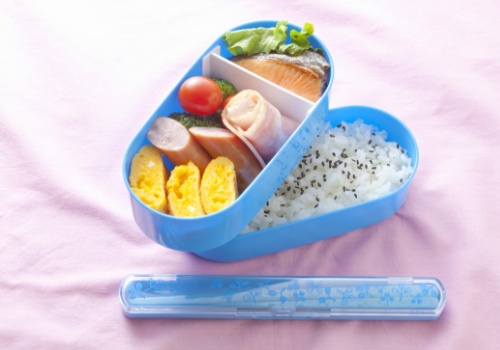 Not-so-sushi
Deconstruct your typical sushi into different compartments to make each bite different.
Ingredient ideas:
White rice
Carrots
Cucumber
Toasted seaweed
Avocado chunks
Dipping sauce of choice
Add a protein: Imitation crab, turkey, scrambled eggs, hotdog, or smoked salmon
Don't forget the chopsticks and fortune cookie!



Za-salad bar
Just like at the all-you-can-eat salad bars — but all of their favorites. The sky is the limit!
Ingredient ideas:
Lettuce, baby spinach, spring mix, sprouts
Shredded chicken, tuna, hard-boiled eggs and/or sliced deli meat
Cherry tomatoes, cucumbers, beets, mushrooms
Shredded cheese, cottage cheese
Black beans or chickpeas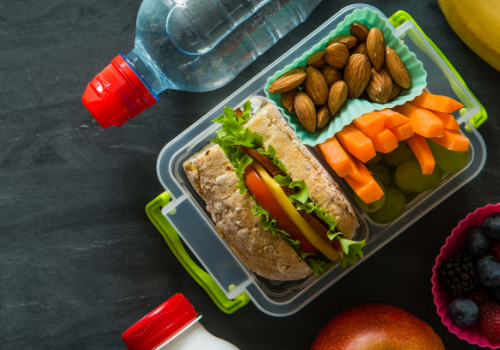 The Traditional
Ok, so some of our kids still love sandwiches, and we do too!
Traditional school lunch items that work in a bento box:
Favorite sandwich
Sliced carrots
Mixed nuts (if your school allows them)
Sliced apples, grapes, and/or fresh berries


Other fun "out of the box" ideas: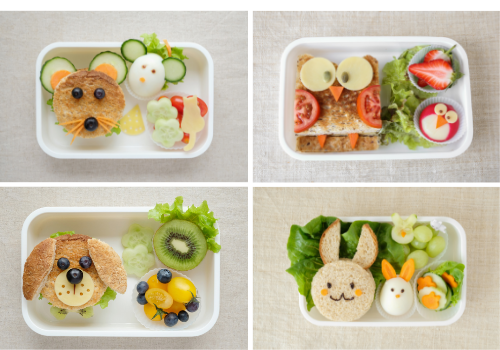 🍴🍴🍴
Want to be a member of the Macaroni Kid foodie family?