The Macaroni Kid community is celebrating its 13th birthday in November. This year that milestone is extra exciting because of the recent merger of Macaroni Kid with CertifiKID, the nation's leading website for savings on family-friendly fun. CertifiKID was founded in 2010 by Jamie and Brian Ratner, and the company's name recognition rocketed after the couple reached a deal with "Mr. Wonderful" on a dramatic "Shark Tank" episode. Jamie wrote on her personal blog about the recent acquisition of Macaroni Kid by CertifiKID, along with the reasons she's fallen in love with Macaroni Kid. We wanted to share it here:
During the first few weeks of CertifiKID's acquisition of Macaroni Kid, I was completely overwhelmed by all the challenging issues I wrote about in this blog post, while being laser-focused on where I felt improvements were needed.
I made my lists, timelines, and strategies. Time has since passed and I have finally been able to take a breath and REALLY absorb and appreciate all the incredible aspects of the Macaroni Kid community without the transition hangover.
This week, I really let myself fall in love with the Macaroni Kid community of publishers. It started hitting me how fortunate I am to be a part of and leading this wonderful community of almost 500 publishers all across the U.S. and Canada!
Macaroni Kid celebrates its 13th anniversary in November and I see so much potential in growing our business in the coming years while integrating Macaroni Kid with CertifiKID to earn more revenue. I love that our publisher community has the opportunity to grow their own local Macaroni Kid business and readership while working at home. That kind of flexible schedule and earning opportunity is such an advantage in this pandemic environment.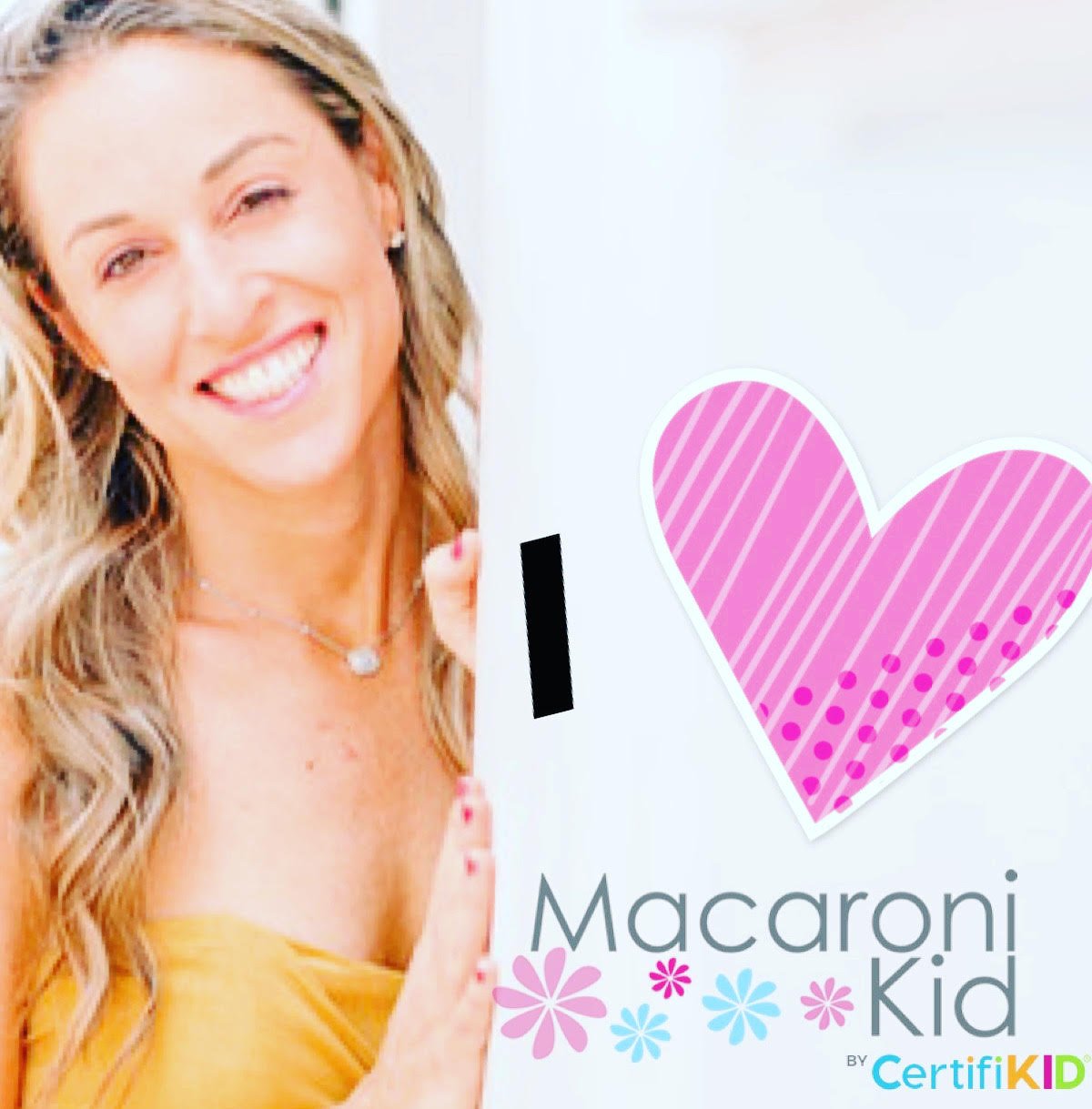 Here are 10 amazing things I have observed that have made me really fall in love with the Macaroni Kid community:
1. Ideas and creativity
I am someone who truly appreciates ideas, and boy does this community have them.
When it comes to content, advertising, seasonal opportunities, community engagement, and list growth, their minds are moving a mile a minute and full of so many fantastic ideas. In addition, their creativity is off the charts!
I've read that only 50 percent of people consider themselves creative, but I feel like the creativity ratio for MK publishers is on steroids and much higher. This Boo Basket project was a great example of that! Love it!
2. The friendships
I have come to realize there are so many wonderful and long-standing friendships formed by this shared community.
This is something Macaroni Kid co-founder Joyce Shulman emphasized to me early on, and I see it very clearly now. It can be so hard to make new friends as adults outside of your family and your kids' worlds, and I love to see the strong bonds that have been built between so many of the publishers. They have yearly retreats where the publishers connect in person and strengthen these bonds (with the added draw of a killer swag room filled with amazing products from all their sponsors!).
| | | |
| --- | --- | --- |
| | Macaroni Kid publishers meet up each year to learn and connect with each other and sponsors. | |
3. The sharing
I love how eager the community is to share their ideas with one another. That is where the true MK secret sauce comes into play. The value they each bring to one another and Macaroni Kid as a whole by sharing is what sets this company apart from others.
4. The support
Anytime someone asks for help, another person answers that call. Whether it is questions or finding pictures, what I observe is so many people just jump in and genuinely want to help each other. I have learned how many of the publishers have been mentors to one another over the years, which is a beautiful thing.
| | | |
| --- | --- | --- |
| | The Macaroni Kid community knows how to have fun! | |
5. The caring
When people are experiencing hardship in their lives, people are THERE for them, and I mean really there for them. I saw this firsthand during our first week with one publisher whose area was ravaged by a natural disaster and everyone rallied around her by sending her community much-needed items. I have seen when publishers have shared personal tragedies or personal challenges they are going through. I have seen it in the community projects they have been doing to help their fellow publishers' communities in need.
6. The value to national businesses
What the MK sales team does for these national brands is beyond incredible. The campaigns they build are so unique, inspiring, clever, and effective, and the effort the publishers put into making the campaigns effective is incredible. I am still reviewing old campaigns and constantly find myself saying – WOW.
---
Listen to what CertifiKID investor Kevin O'Leary from Shark Tank had to say about the CertifiKID acquisition of Macaroni Kid:
#NEWS
There's a new, bigger, better KID in town! @Certifikid - the #1 website for SAVINGS on family fun - and @macaronikid the #1 website for FINDING your family fun - are now ONE! Watch the special #announcement from @kevinolearytv https://t.co/cw0UsmrQmA #trending #powerhouse pic.twitter.com/PzOlZakkue

— Team CertifiKID (@Certifikid) October 26, 2020
---
7. The value to readers
I am now copied in on many of the emails that come from readers to publishers and see the questions, appreciation, and value they are providing to their communities, which is so uplifting. These parents come to their local Macaroni Kid publishers as their "go-to" for everything related to their children locally. When our publishers are in their neighborhood grocery store, they sometimes feel like local celebrities.
8. The value to local, small businesses
I have also seen how valuable and supportive many of the publishers have been to their local, small businesses who are struggling right now. Some are helping them out at no cost or trying strategies to get them more business so they will survive. In good times, they are the ones they rely on to keep their businesses on the radar with families.
| | | |
| --- | --- | --- |
| | Projects like "Boo Baskets" allow our publishers to connect with their community while also supporting small businesses in creative ways. | |
9. A YES attitude
The entire MK community possesses this wonderful "YES" attitude where they are willing to jump in and DO and HELP and make things happen. There is no "what is in it for me" but just "YES"! It is inspiring and motivating to be surrounded by so many people with this "can do" mindset.
10. Our diversity
A big goal of mine is to create a more diverse MK community. BUT I believe there is already so much beauty in this diverse group of publishers, which I am really enjoying and appreciating. I strongly believe building even greater diversity, inclusion, and equity will make the community even stronger.
If you are looking for a new beginning in your life right now that will bring you meaning, inspiration, connection, fun, and opportunity, being a Macaroni Kid publisher could be your calling! If you want to see if your city has an available territory, please fill out our "contact us" form. We'd love for you to join our wonderful Macaroni Kid community!
🌸🌸🌸
Want to join our team of Macaroni Kid publishers? We'd love to have you!