Looking for an unforgettable experience holiday gift for the horror movie aficionado or true crime fan on your list?
Hunt A Killer's subscription boxes are murdering the competition as the best and most unique gift of the year.
We've already tried Hunt a Killer's murder mystery subscription box — it makes for a memorable at-home date night experience. Every month the plot thickens, and players get closer to revealing the murderer — we couldn't wait each month for our doorstep delivery.
New Blair Witch series
Now we can't wait to dive into the horror movie genre with Hunt a Killer's brand new Blair Witch series, released just in time for the ho-ho-horror of the holidays. The Hunt a Killer team went right for the jugular, partnering with Lionsgate to tell a story that is based in the "Blair Witch Project" cinematic universe, through an at-home puzzle experience. This narrative-driven psychological thriller comes right to your home each month. Each box is full of realistic evidence, maps, police reports, and more to provide a horrifying and immersive experience. It's like a horror movie in a box ... in which you're the main character!
---
Save now!

---
With each delivery, players will piece together the history of the Blair Witch by sifting through cryptic documents, discovering audio recordings, and solving some of the unsettling puzzles. It's like a terrifying escape room delivered right to their front door. Players become part of an unfolding story as they complete each episode (or box).
Connecting through a mystery
Hunt a Killer subscription boxes make a great gift because they are a great way to connect with family or friends during the pandemic. You can play while social distancing — just hop on a video-call every time boxes arrive and work through the game together. Or, as we did, simply play at home for a screen-free date night — order in dinner and dig into the mystery.
It's an affordable date night in, too — the cost of a Hunt a Killer box is less than the price of a few drinks, a meal out at a decent restaurant, or a movie. Plus, no babysitter required!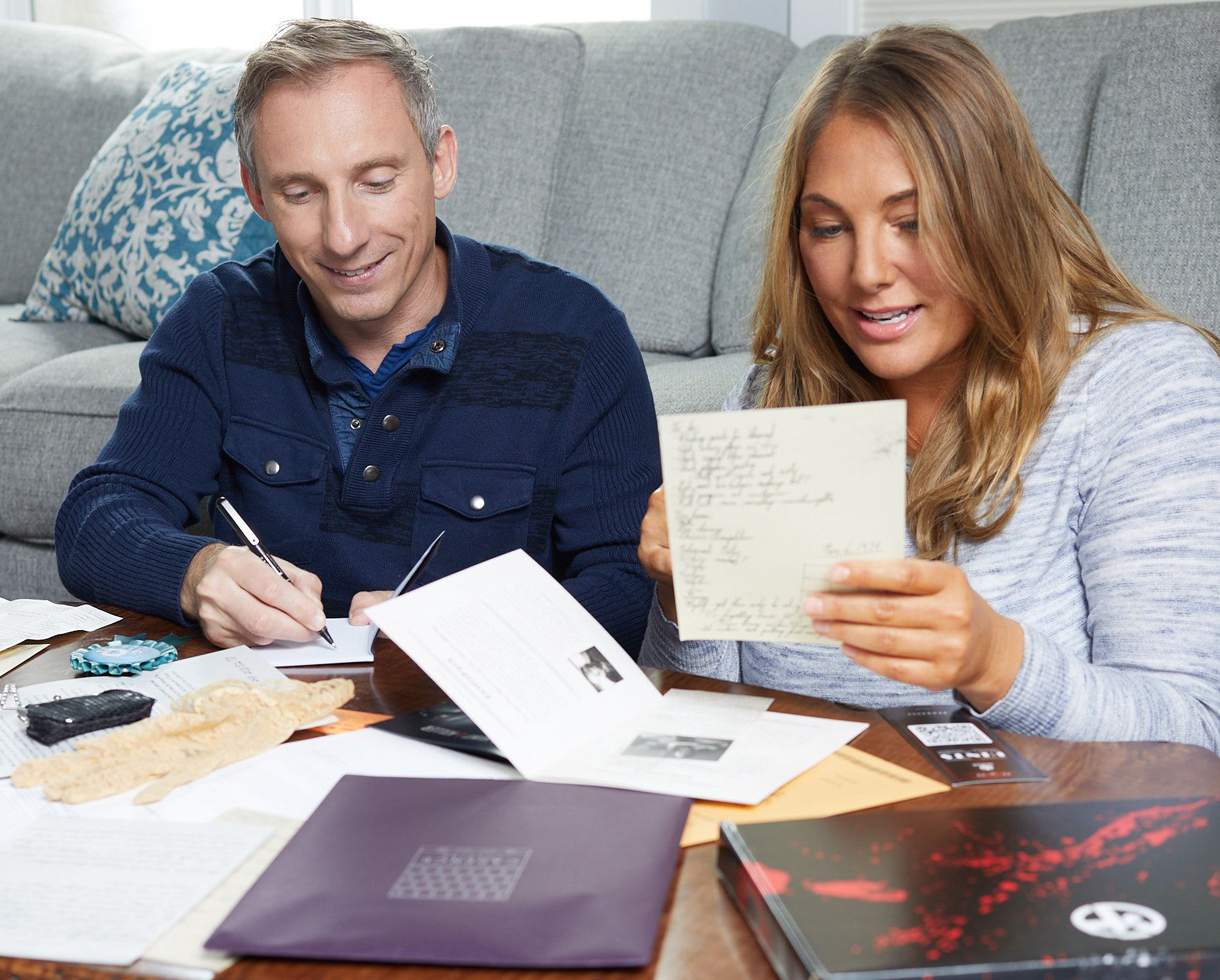 Never heard of Hunt A Killer? The murder mystery game already has 100,000 active subscribers and more than 2,000 five-star reviews! So you know they're good at telling stories ... and Hunt A Killer's Blair Witch series might be their best one yet.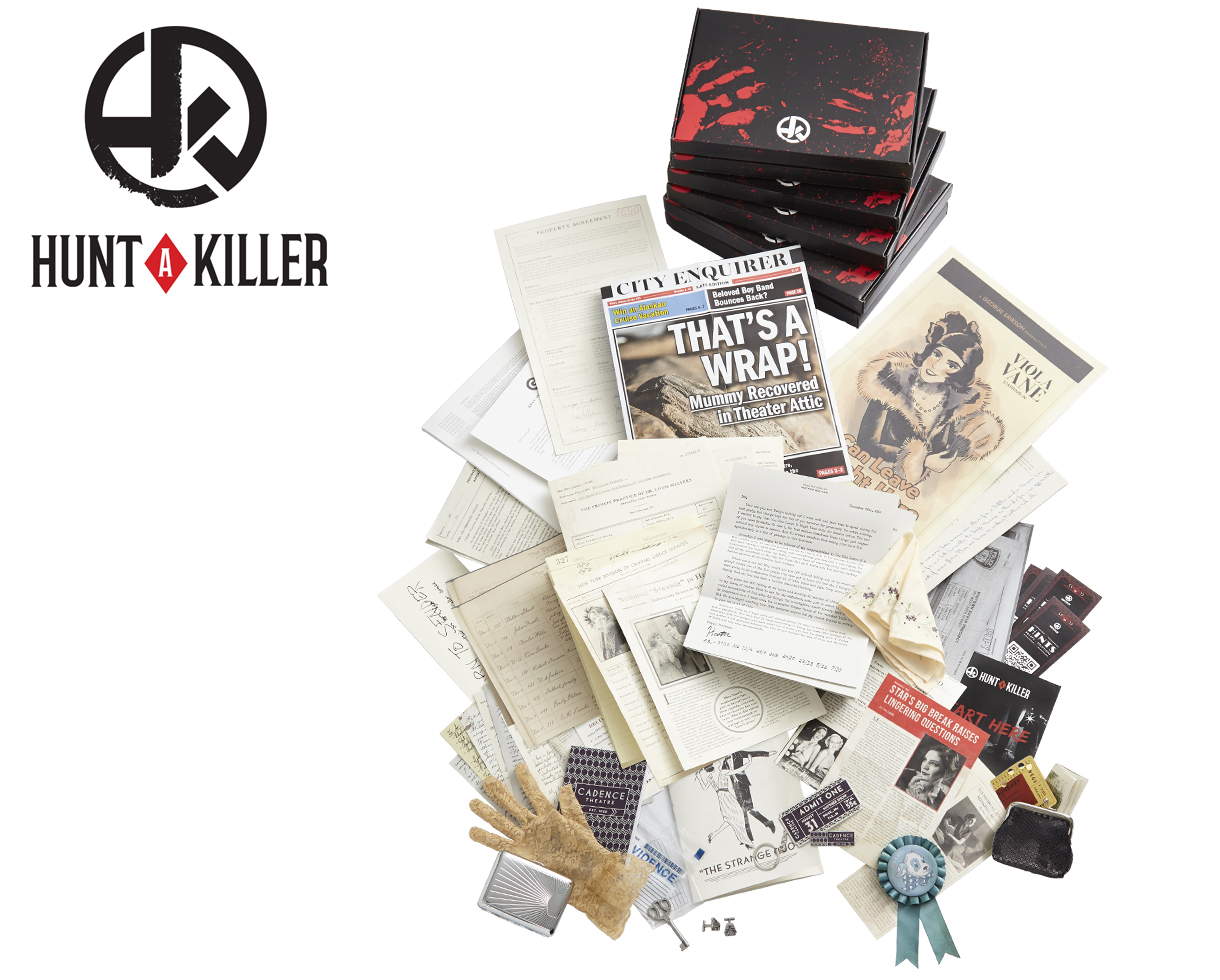 If you're looking for a unique gift or family game, you've most definitely found it. Hunt a Killer boxes are engaging, unique, and memorable! Ready to "knock off" the hardest to shop for people on your list? Make sure to use Macaroni Kid's promo code "KID" now to save 25 percent off the first Hunt a Killer subscription box.