The life of a parent is inherently messy! As parents, we need to be organized ourselves to keep our families and homes running smoothly. As a mother of three and a professional organizer, I can relate to the struggle. Read on to find out the top habits of highly organized parents.
---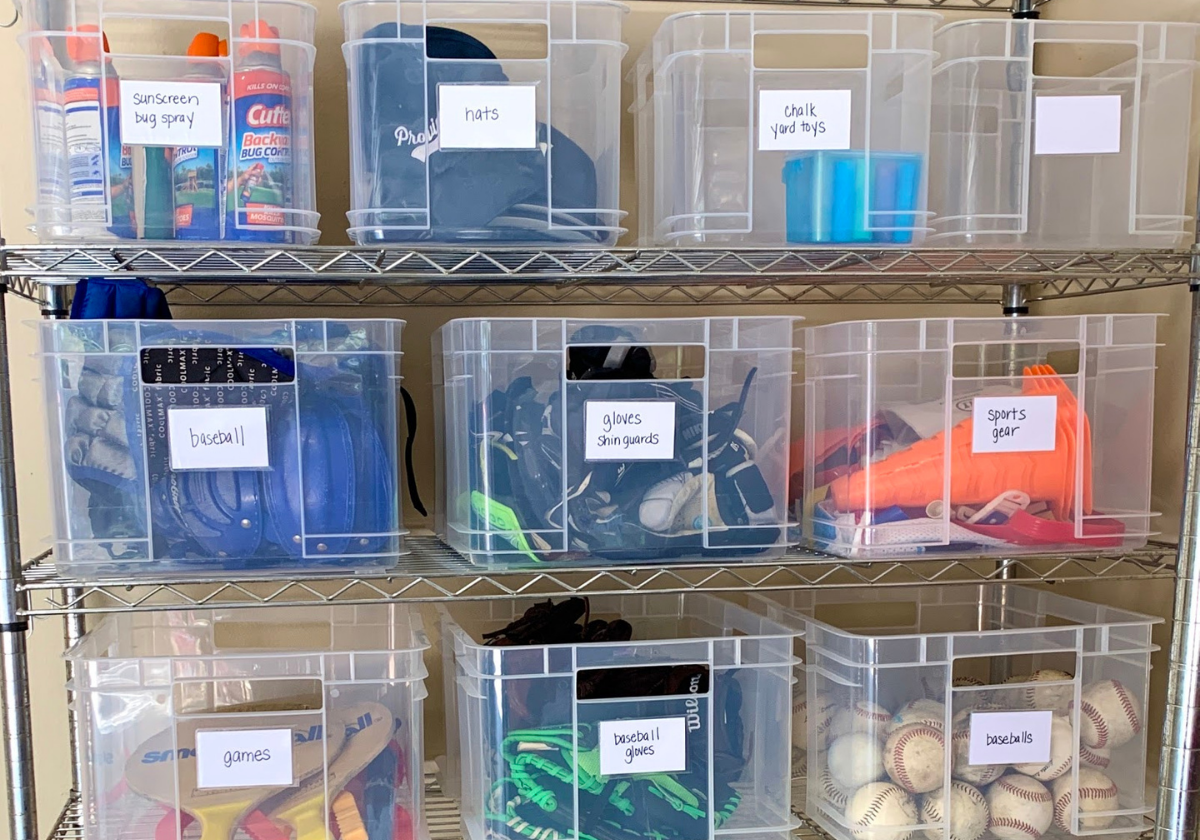 1. Create an organized entryway or mudroom
Your mudroom, oftentimes the entryway of the home off of the garage, can easily become a catch-all. We want to discourage the entry becoming the "junk-drawer-of-the-home." Your mudroom area should only house what is being used that day or the next. The only thing that needs to be in this area are immediate needs. Hooks should only hold one coat per person. All other coats belong in a regular coat closet or each person's individual closet.
Sports equipment belongs outdoors! Bags and equipment for practices should be stored right inside the garage on a shelving unit or hook, and then put back immediately after the practice. By having a specific place for these items, you can prevent the "Where's my ___________!" drama and stress.
---


2. Make your systems simple for kids to understand
Kids can't be expected to uphold a complicated system they don't understand. The simplest systems are typically the best anyway! Start with your containers. We know woven baskets are pretty, but clear tubs are easier for kids to see what they have and more importantly, they can see where to put them back. We also love bins with lids because they are stackable to maximize storage space and allow kids to take the toy or craft from one room to another and if they drop something, the lids prevent a big mess!
After years of organizing playrooms for clients, I can honestly tell you that kids do not want more toys. What they want is for things to make sense. They want to know where to find the magnetic tiles or the cars or the doll clothes. They want to know what they have so they can enjoy it. More stuff with no system does not make for more fun.
---


3. Clean and purge often (Toys can overflow)
Party favors, holiday gifts, birthday presents, and "just because" toys can create an overwhelming situation in your playroom. Eventually, we wonder where all of this stuff came from. To avoid the overwhelm, I recommend doing a quick purge and sort through toys each month. Toss the cheap party favors, broken play things, unwanted toys, and Happy Meal freebies.
Pro tip: If you are the birthday party host, do not give out the junky party favors! Opt for a simple book, a gift certificate for a free ice cream cone at the local parlor, or even better, resist the urge to give a favor at all. Coming to the party and enjoying the fun is the gift.
---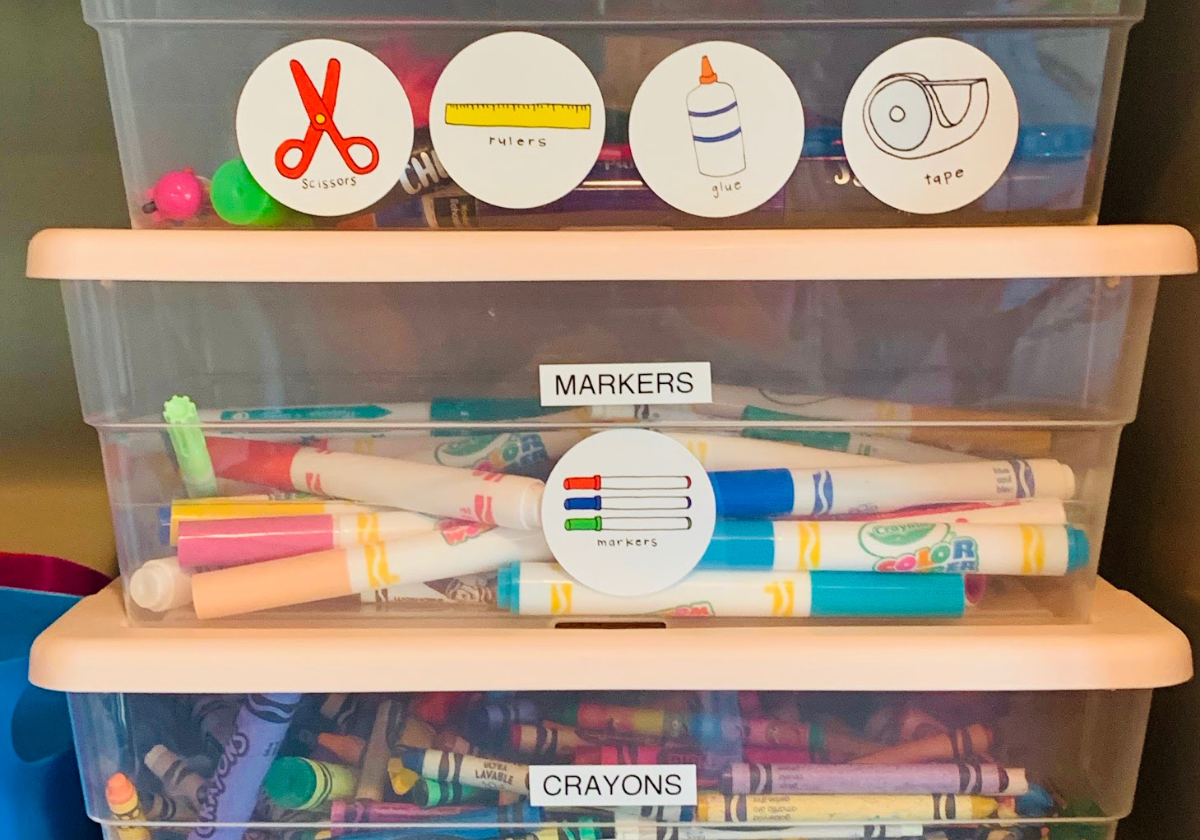 4. Label everything
Label, label, label! If it's clear what goes where, kids are more likely to put things back where they belong. If your kids are too young to read yet, you can use photo labels. Labels not only make it easier for kids, but also for the babysitters, grandparents, and all family members to help put things away.
---

5. Separate spaces
We highly recommend keeping kids' work spaces separate from play spaces. This is a great way for kids to know when it is time to learn vs. time to play. We recommend a desk area, or designated seat at the kitchen table for school work. Keeping their work space out of the playroom can help minimize distractions.
For the play area, we love the idea of adding a craft table to the playroom. Kids can use the table for crafts, puzzles, or building. This space is separate from a homeschool or homework station. We love craft tables that have different sized legs so you can change out the legs as the kids grow.
---
Jenny Dietsch, the owner of Getting it Done Organizing, is a Certified Professional Organizer who believes order and beauty in the home bring peace and contentment. She and her team are committed to creating functional and aesthetically pleasing systems for their clients and their families. Follow her on social media for daily inspiration:
🌸🌸🌸