Is saving money on your to-do list for 2021? We know it was on ours! Keep reading for loads of easy ways to maximize your money while also maximizing your family fun in 2021:
---

1. Create family memories... at a discount
There's no better way to connect as a family than by doing fun things together. While all of this family fun can get expensive, there are lots of great ways to save, starting with using CertifiKID to discover great ways to save on family fun near you by snagging discounts all year long. Sign up to receive CertifiKID's family-friendly deals delivered to your inbox - it's free! - and refer a friend to save even more. Current deals on CertifiKID include everything from 12 months of cooking classes to travel deals to Atlantis Paradise Island in the Bahamas!
Make sure, too, that you're signed up for your FREE local Macaroni Kid edition full of ideas and events on local fun in your area -- much of it free!
---


2. Get outside
All National Park Service sites are FREE for six days in 2021. There are more than 400 national parks throughout our nation, and many normally charge a daily admission fee.
But save the date for the following six days in 2021 for free admission for all at participating parks (find a full list here!):
January 18 in honor of Martin Luther King Jr. Day,
April 17 in celebration of National Park Week,
August 4 to mark the one-year anniversary of the Great American Outdoors Act,
August 25 for the National Park Service Birthday,
September 25 for National Public Lands Day,
November 11 in honor of Veterans Day.
Another national park perk is the Annual 4th Grade Pass. If you have a child in 4th grade, you have access to all the parks for free for an entire year as part of the Every Kid Outdoors initiative.
---


3. Plant a garden
We're all spending more time at home these days, so what better time to plant a garden! Spend a few dollars on things like seeds, plants, and supplies and you'll reap the benefits of hundreds of dollars worth of produce in just a few months! Talk about a great investment. Plus, gardening with kids has other benefits too, from encouraging healthy eating to teaching responsibility.
---


4. Consider turning a hobby into a side hustle
One great way to save money is to MAKE money! Consider a side hustle -- can you take that painting hobby you love and sell your art on a site like Etsy? Do you love thrifting? Can you become an eBay expert and get big bucks for that $1 garage sale find?
Here's an idea: If you'd love a work-from-home opportunity, consider Macaroni Kid! We're looking for entrepreneurial-minded publishers in communities across the United States and Canada! Check out our opportunities where you live!
---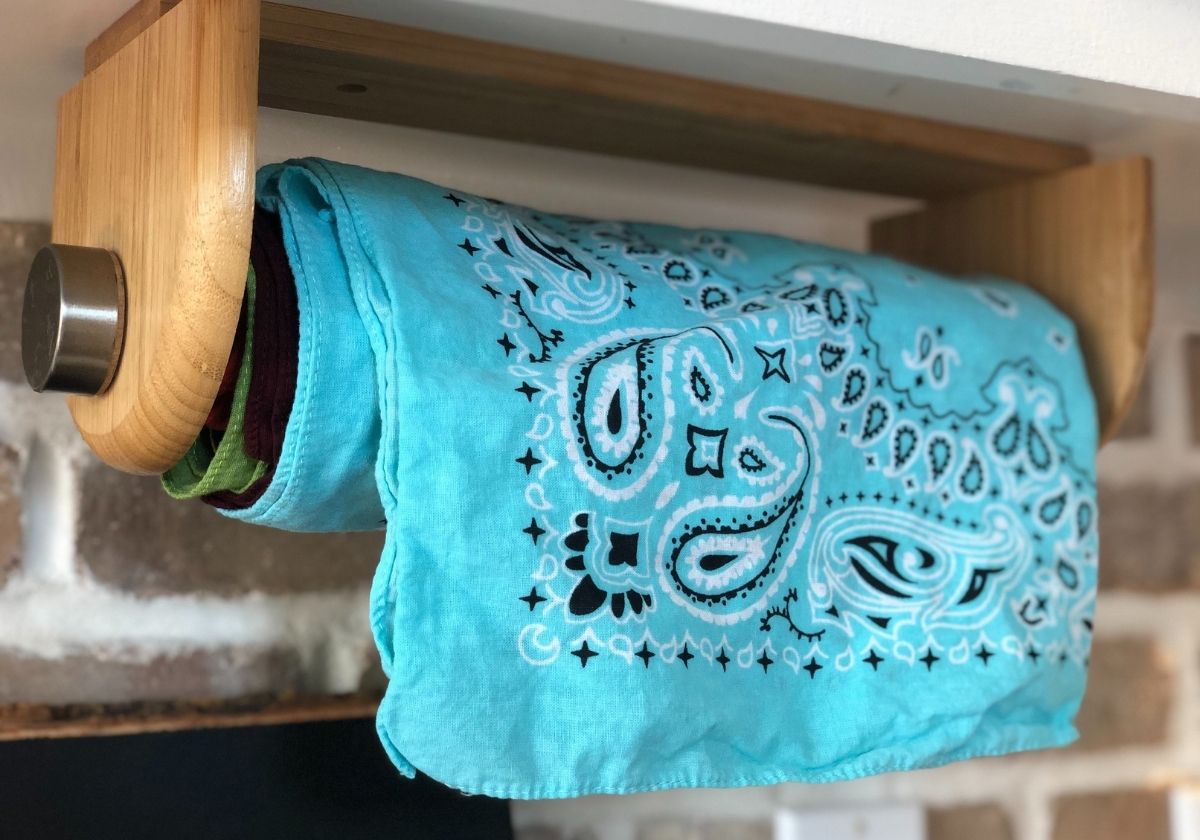 5. Make changes positive for the environment and your wallet
Reduce waste and save money with this great idea from Macaroni Kid Colorado Publisher Julie Dikken: Her family uses cotton bandannas -- inexpensive and longlasting -- in place of paper towels and throwaway napkins. We also love her cute ways to store them!
---