It's the perfect season for backyard campfires, and that means it's s'more time! While the traditional graham cracker, chocolate, and toasted marshmallow combination is hard to beat, it's fun to try!
My family loves to experiment with what we call a "make your own s'mores buffet." The challenge? To see who can come up with the most creative and delicious combinations! When friends come over we invite them to bring contributions to the buffet.
Surprise your family with some ooey-gooey delicious fun! Here are some of our s'more buffet favorites:
Instead of plain graham crackers, try:
Chocolate covered mint cookies
Striped fudge cookies
Cinnamon graham crackers
Chocolate graham crackers
Chocolate chip cookies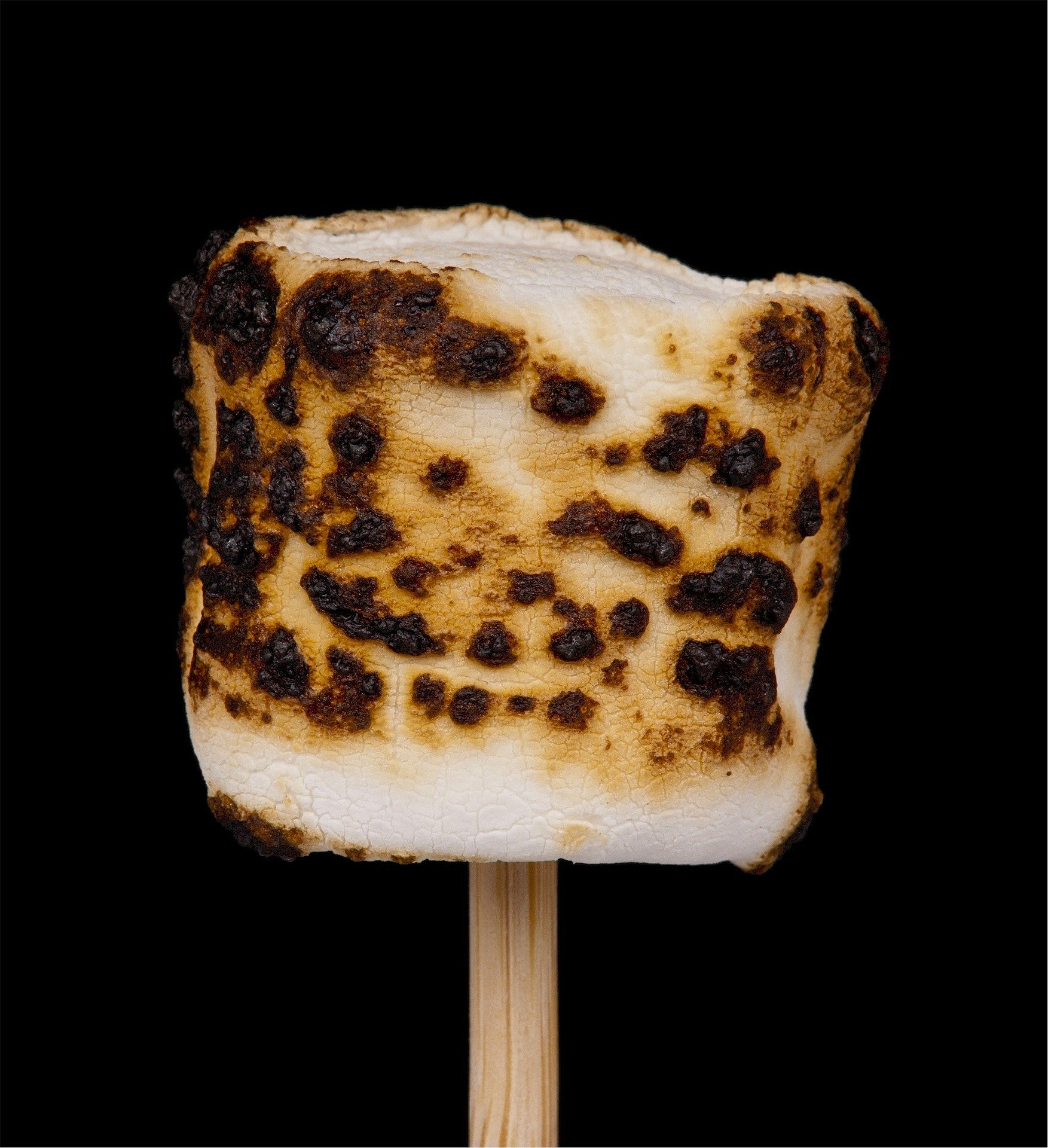 Instead of milk chocolate, try:
Caramel or creme-filled chocolate squares
Peanut butter cups
Dark chocolate
White chocolate
Miniature candy bars
Hazelnut spread
Chocolate frosting
Get outrageous by adding "extras" in the middle of your s'more:
Strawberries, bananas, or other fruits
Coarse sea salt
Caramel candy
Peanut butter
A... s'mores cone? Yep!
Want to get really creative? Try making s'mores in an ice cream cone! Put your favorite chocolate, marshmallows, and other toppings inside a sugar cone, wrap it tightly in foil, and carefully set it on the edge of your campfire (in a warm spot away from direct flames). Let it sit for a few minutes so the chocolate and marshmallow melt. Remove from the fire, unwrap, let cool and enjoy! NOTE: S'mores cones should be supervised by an adult as the foil gets VERY hot!
No matter what combination you choose, or how toasty you like your marshmallow, s'mores are a great way to make memories with your family and friends around the campfire and bring a sweet ending to a great summer day!
Sarah Boucher is the publisher of Macaroni Kid Grand Haven, Spring Lake, and Muskegon, Mich.