I love apple desserts, especially when I can use freshly picked apples my kids helped harvest.
One of my favorite apple recipes is Jewish Apple Cake. My mom made it when I was a kid and it is has always been one of my favorite desserts.
My little guy and I hit a local apple orchard recently to grab some apples to make the cake.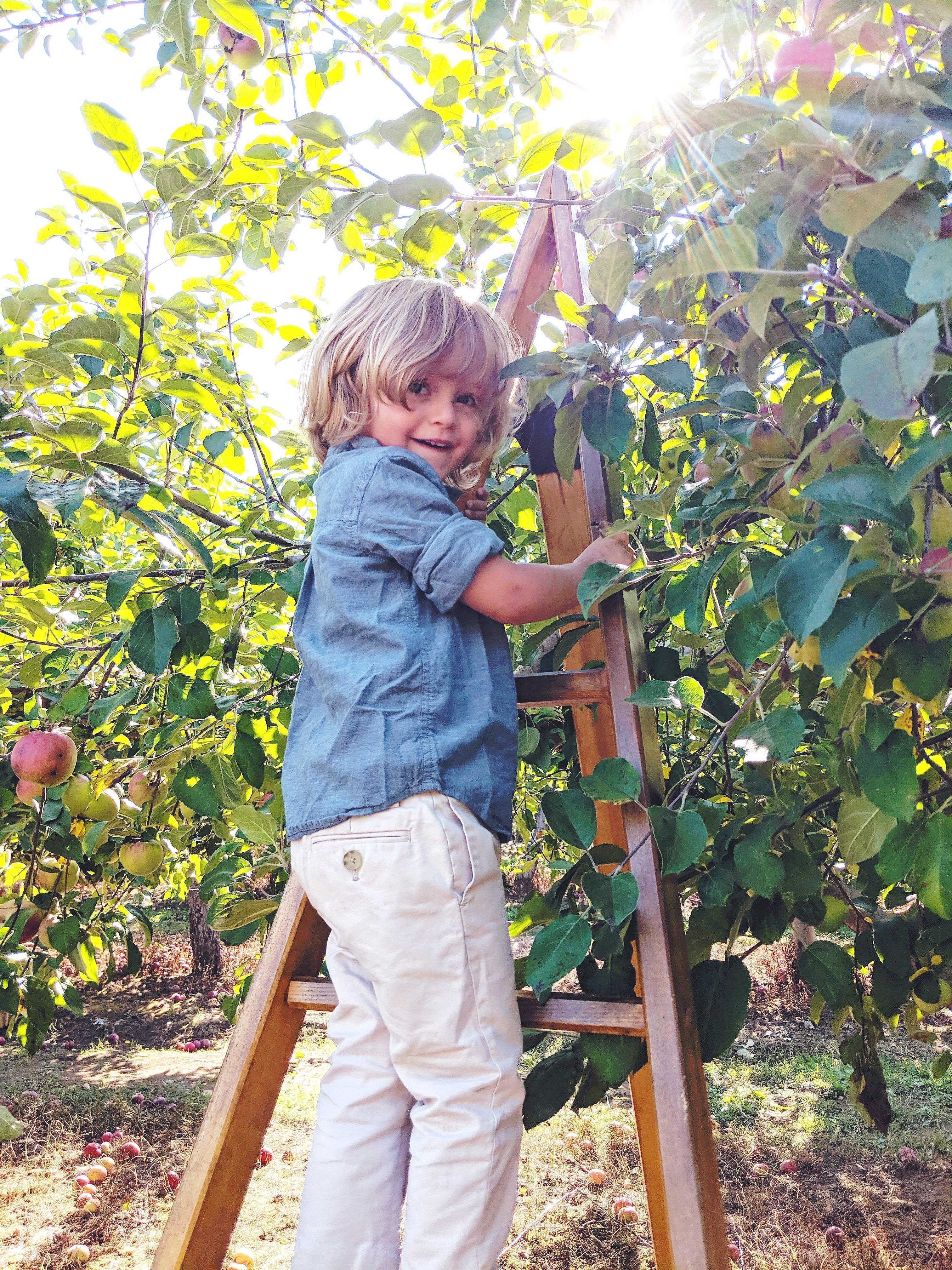 When we got home my daughter, son, and I got to work. The end result was amazing and as delicious as I always remember.
So why is it called a Jewish apple cake? It's a recipe that is believed to have originated in Poland and is made with oil -- unlike most American cakes which are made with butter. Since the Jewish apple cake is non-dairy, it can be eaten in accordance with the Jewish dietary laws that prohibit mixing meat and milk. This is a popular recipe at Hanukkah and Rosh Hashanah celebrations. Rosh Hashanah begins the evening of Friday, Sept. 18 and ends the evening of Sunday, Sept. 20 in 2020.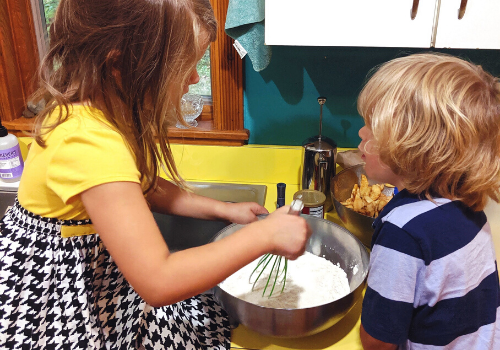 Ingredients:
Apple mixture:
6 medium apples, peeled, cored, and chopped to about 1/2 inch. (I prefer to use a mix of apples like Cortland, Northern Spy, and Macs, but you can use any type.)
5 Tbsp. granulated sugar
2 Tbsp. ground cinnamon
For the cake:
2¾ cups all-purpose flour, sifted
1 Tbsp. baking powder
1 tsp. salt
2 cups granulated sugar
1 cup canola oil or vegetable oil
¼ cup orange juice
2 tsp. vanilla extract
2 tsp. cinnamon
4 eggs
Directions:
Preheat oven to 350 degrees F. Grease and flour an Angel food cake or tube or bundt pan.
In a large bowl, toss the chopped apples with the sugar and cinnamon. Set aside.
In another large bowl, whisk together flour, baking powder, cinnamon and salt and set aside.
In a medium bowl, whisk together the sugar, canola oil, orange juice, and vanilla extract.
Add the wet ingredients to the dry mixture and combine.
Add the eggs to the mixture one at a time, mixing well after each addition (the batter will start very thick, but will get easier to mix as you continue to add eggs). Scrape down the sides and bottom of the bowl to ensure that all of the ingredients are fully mixed. If your batter is too thick after all the eggs are added, add an extra splash of OJ.
Place a bit of the cake batter on the bottom of the pan and then layer apple slices over the top of the batter.
Repeat three times. A thin layer of batter is all you need -- you don't need to completely cover the apples with the batter.
End with batter on top. Then layer the remaining apples on top in a pretty pattern.
Bake 90 minutes, or until a skewer inserted into the center comes out clean.
Cool to room temperature before serving.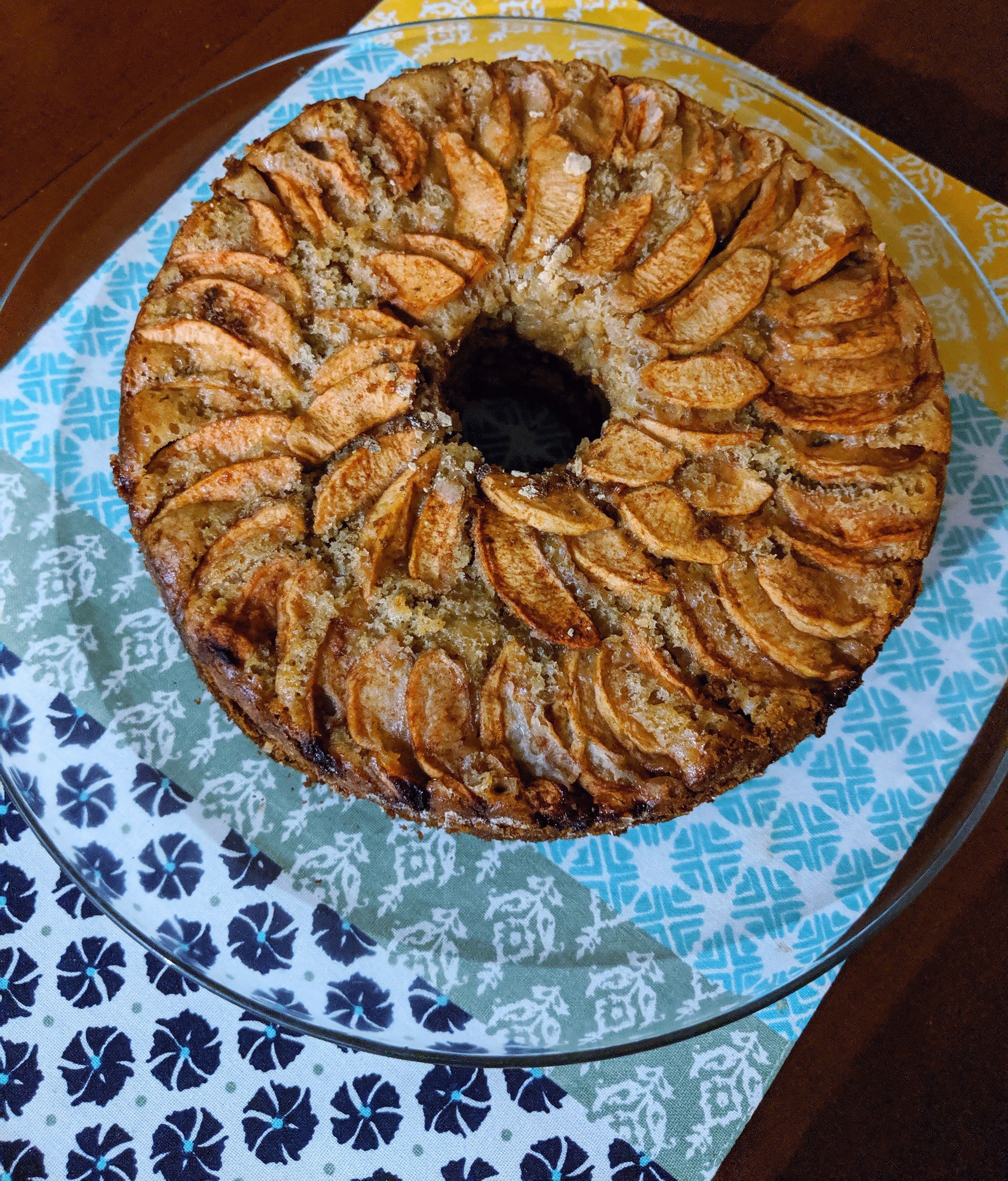 Hope you enjoy this Jewish apple cake recipe as much as my family and I do!