United States Sen. Elizabeth Warren was well known for taking the time to greet everyone who wanted to meet her during her 2020 presidential campaign. That included many young people — especially young girls — who looked up to the Massachusetts senator for her inspiring accomplishments.
She had a special way of welcoming young girls she met on the campaign trail. She would introduce herself by saying, "My name is Elizabeth, and I'm running for president because that's what girls do," then seal their bond with a pinkie promise.
"The pinkie promises I've made with thousands of girls will stay with me always," Warren told AP News.
---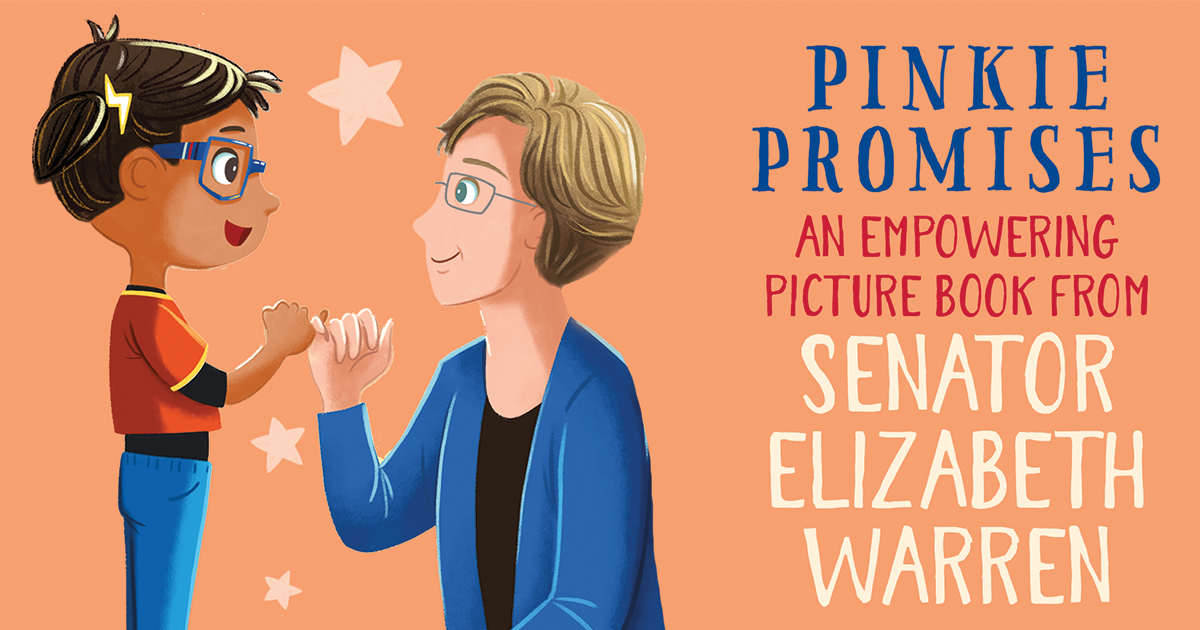 ---
Now Warren has released her first picture book, called Pinkie Promises, honoring those moments by capturing the hope and determination of those promises. The book is illustrated by Charlene Chua.
"Those promises are a reminder of our strength, and I hope this book will encourage even the youngest readers to dream big — because that's what girls do," Warren said to AP News.
The story centers on the character of Polly, a young girl who knows she's strong and capable. But whenever she offers to help her uncle or brother or neighbor, they tell her: "That's not what girls do."
---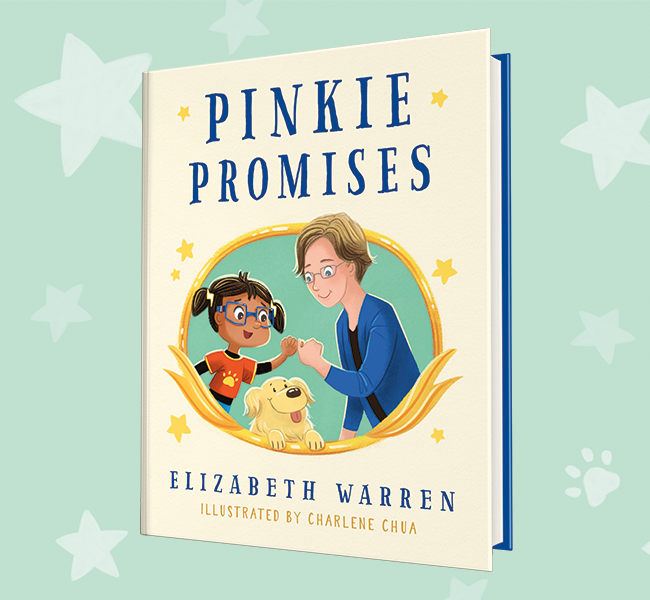 ---
Then one day, Polly goes to a rally to meet a woman who's running for president, and they make a pinkie promise to remember all the things that girls do.
Polly carries that promise with her at school, onto the soccer field, and even into an election for class president.
Warren is donating a portion of her proceeds for Pinkie Promises to the Massachusetts chapters of Girls Inc., a nonprofit that works toward the goal of "inspiring all girls to be strong, smart, and bold" through programming, advocacy, and mentoring relationships.
---