As winter approaches and the daylight hours seem shorter and shorter, what better way to lift your family's spirits than with some belly laughs?
These three new picture books from Candlewick Press are guaranteed to garner giggles from kids and parents alike, and are sure to become bedtime favorites in no time.
Humorous stories can engage even the most reluctant readers, and they are also surefire hits to give as gifts!
---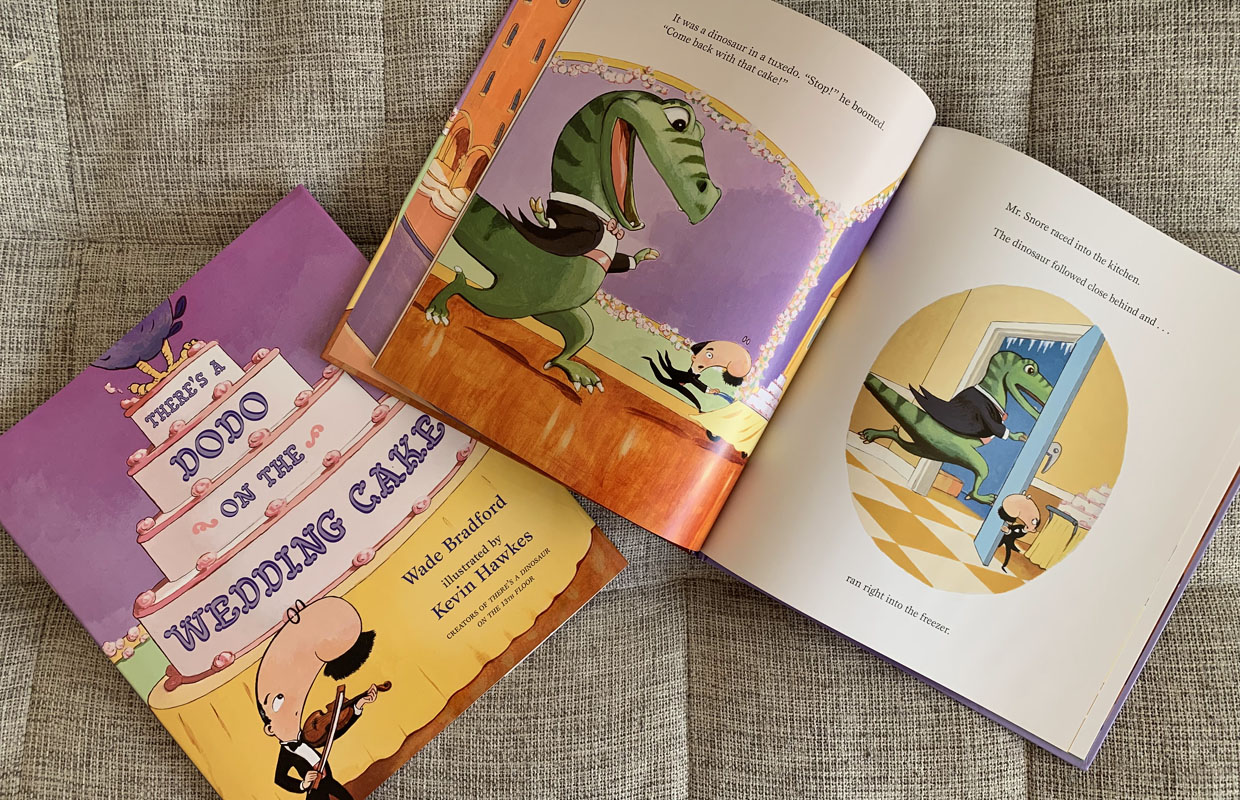 Who's a guest and who's a pest? Mr. Snore arrives early to the Sharemore Hotel, where he has been hired to play his violin at a fancy wedding. As he waits for his cue to join the ceremony, he spots a Dodo eating the frosting of the wedding cake! Soon enough, Mr. Snore is defending the cake from all sorts of critters—beavers, an ostrich, a snake, and even…dinosaurs? Things may not be what they seem however, and kids will be tickled when they find out what's really going on.
---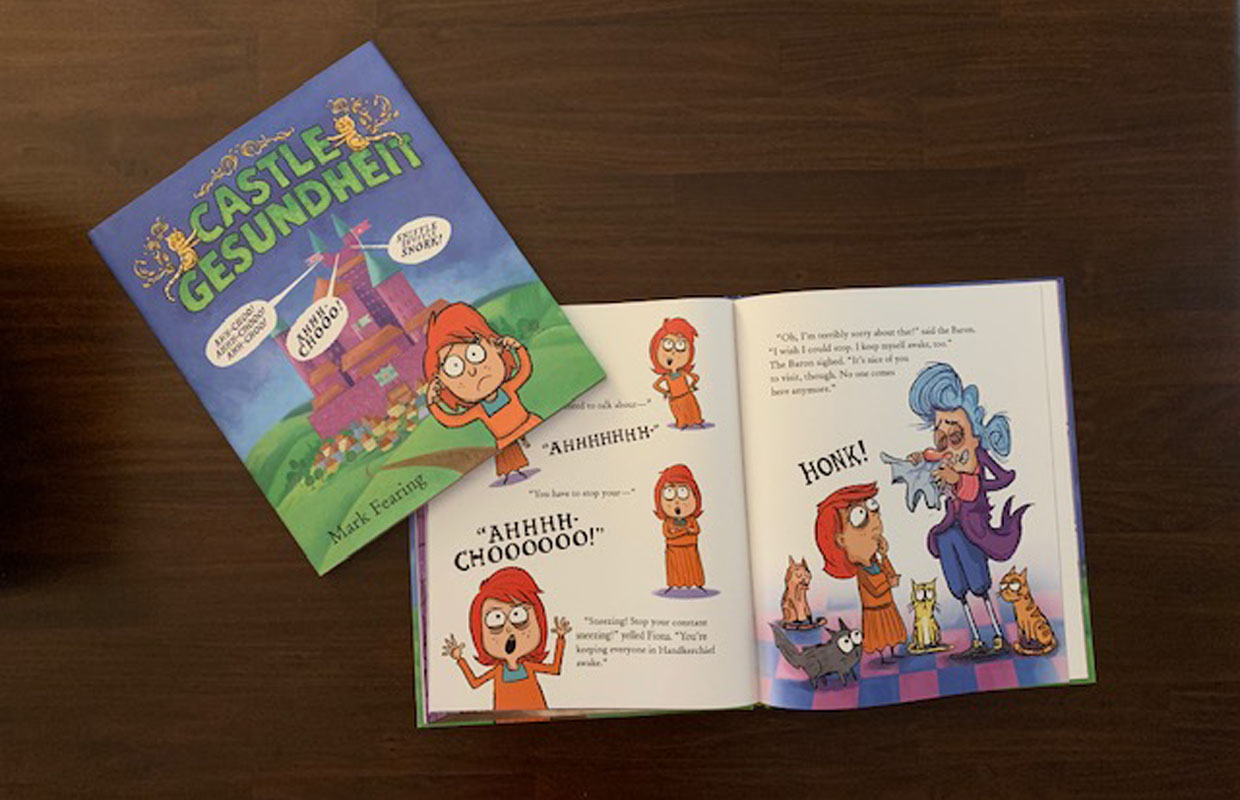 AH-CHOO! Baron Von Sneeze lives in Castle Gesundheit, and the medieval villagers of Handkerchief have been listening to him coughing and sneezing day and night for too long. Hoping to help the baron—and get some sleep—young Fiona decides to visit the castle herself. As she walks through the castle amid hundreds of cats…she realizes she might just know what has the Baron feeling so unwell…
---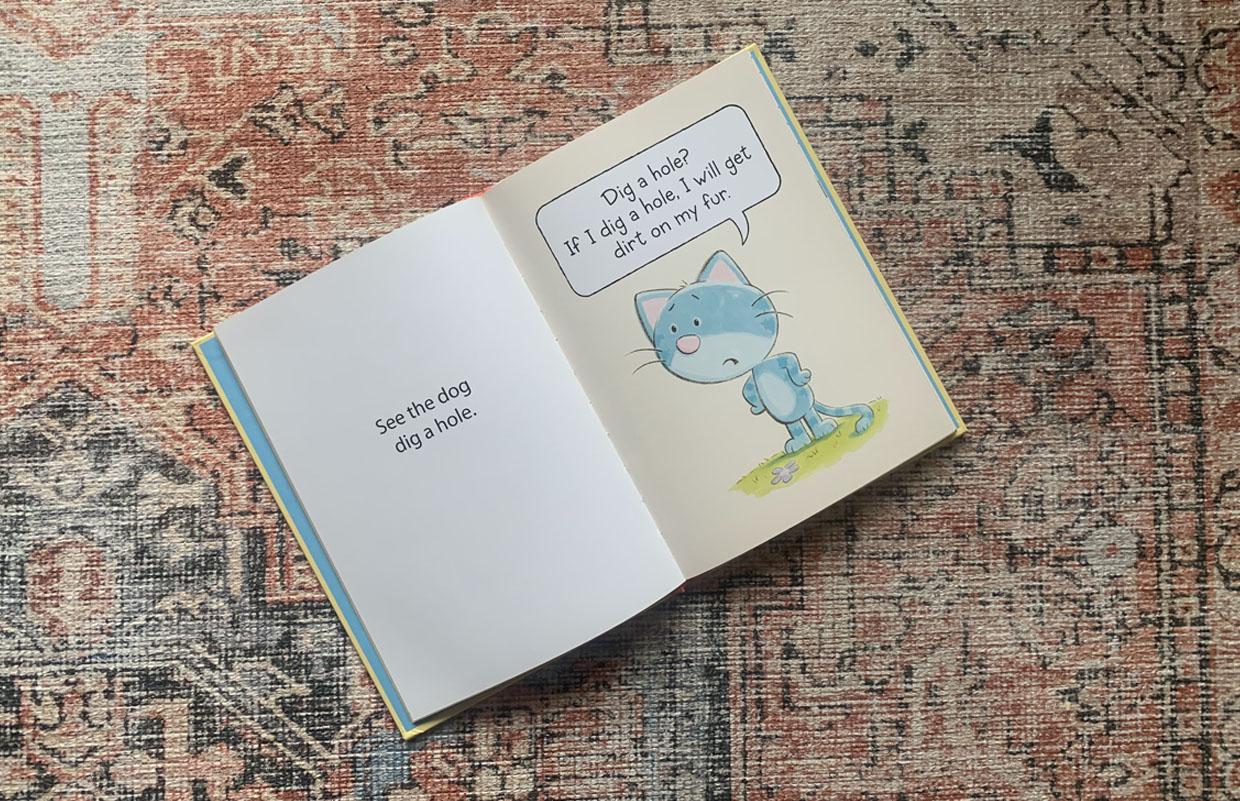 As your kiddos will point out: Why is there a cat on the cover of a book about a dog? Well, the dog is out sick today and Baby Cakes the cat is happy to take his place. Fetching sticks, digging holes—what else besides hilarity could ensue when the cat tries to be the dog?
---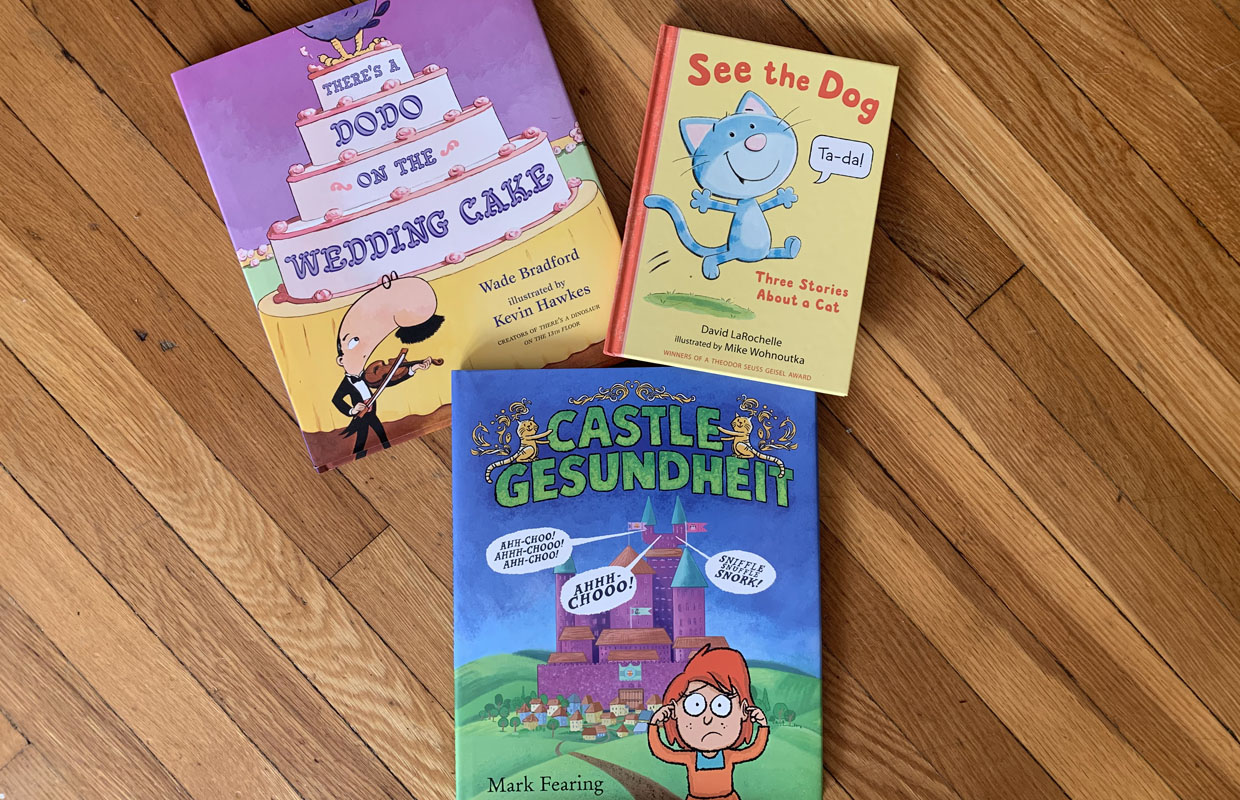 Whether you're looking to add to your own bookshelf or give the gift of giggles, these three books will be requested over and over again at bedtime or anytime. Find them wherever you buy your books!