It's the time of year when we're spending more time outside enjoying the change in season and the longer hours of sun.
Get the kids engaged in a creative way outdoors this spring by challenging them to make art projects from found natural objects. The best part about using nature for art is you can use almost anything — flowers, rocks, sticks, leaves ... anything they can find!
Here are seven ideas on natural art projects to inspire your kids:
---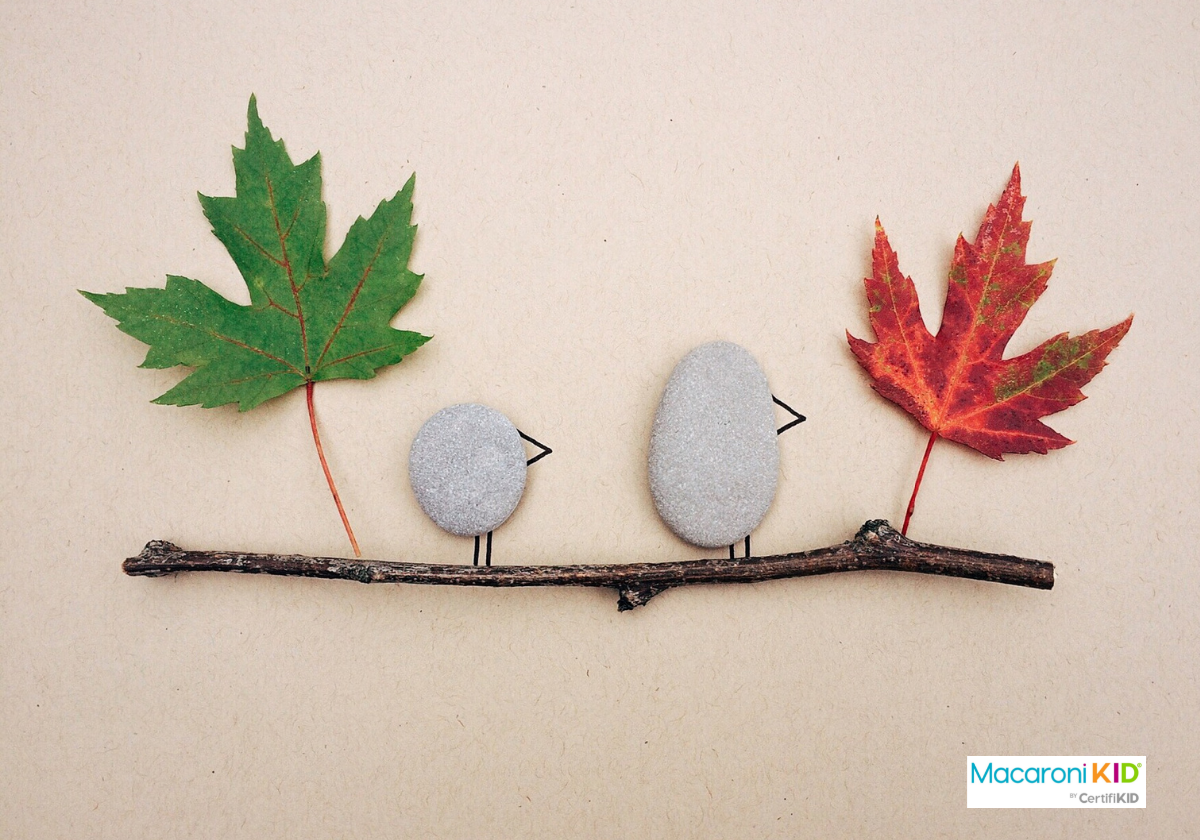 Wokandapix from Pixabay
Glue natural objects to posterboard or cardboard (regular paper will probably not hold up well!) to create a picture featuring your outdoor finds.
---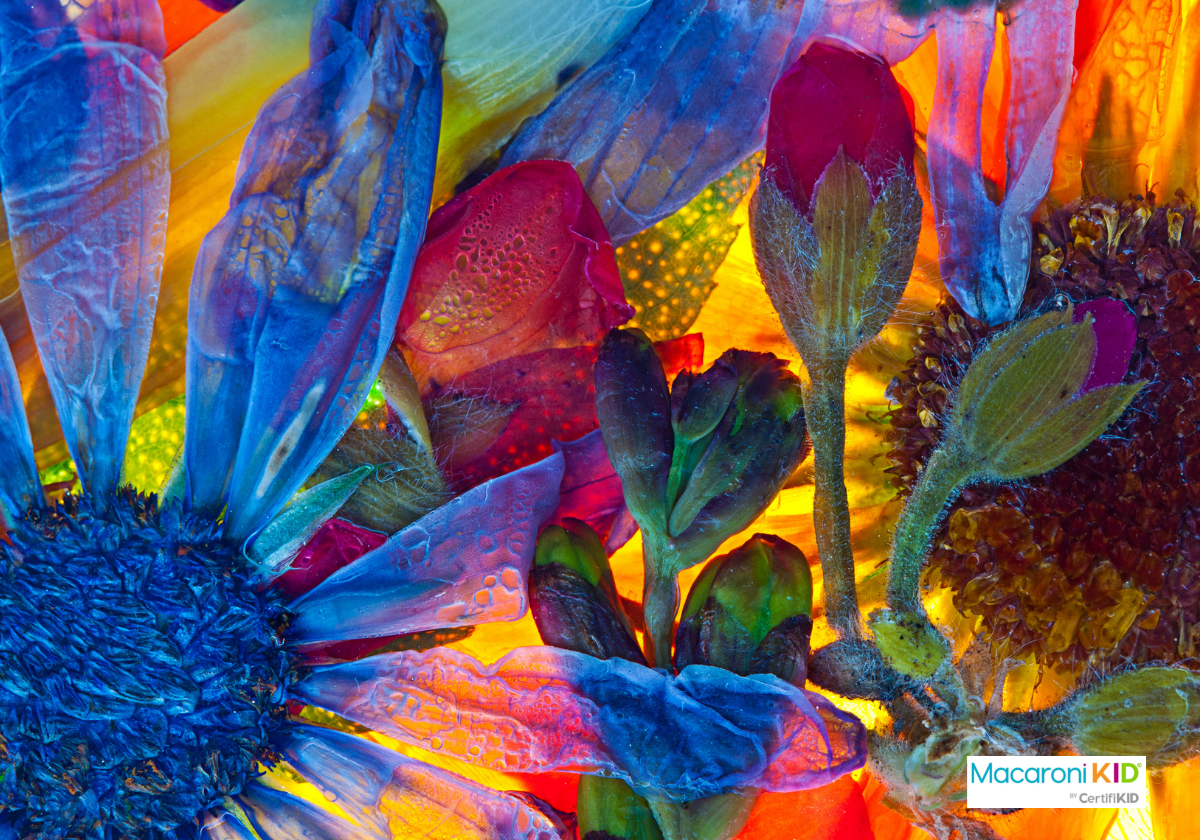 SeanAzzopardi_LMIPP_LSWPP via Canva
Lay your flowers, leaves, or grasses in a design on clear contact paper. Once you have your design done, cover with a second sheet of contact paper and press together. Use a paper punch to add a hole in the top, then hang in a window for a beautiful handmade suncatcher!
---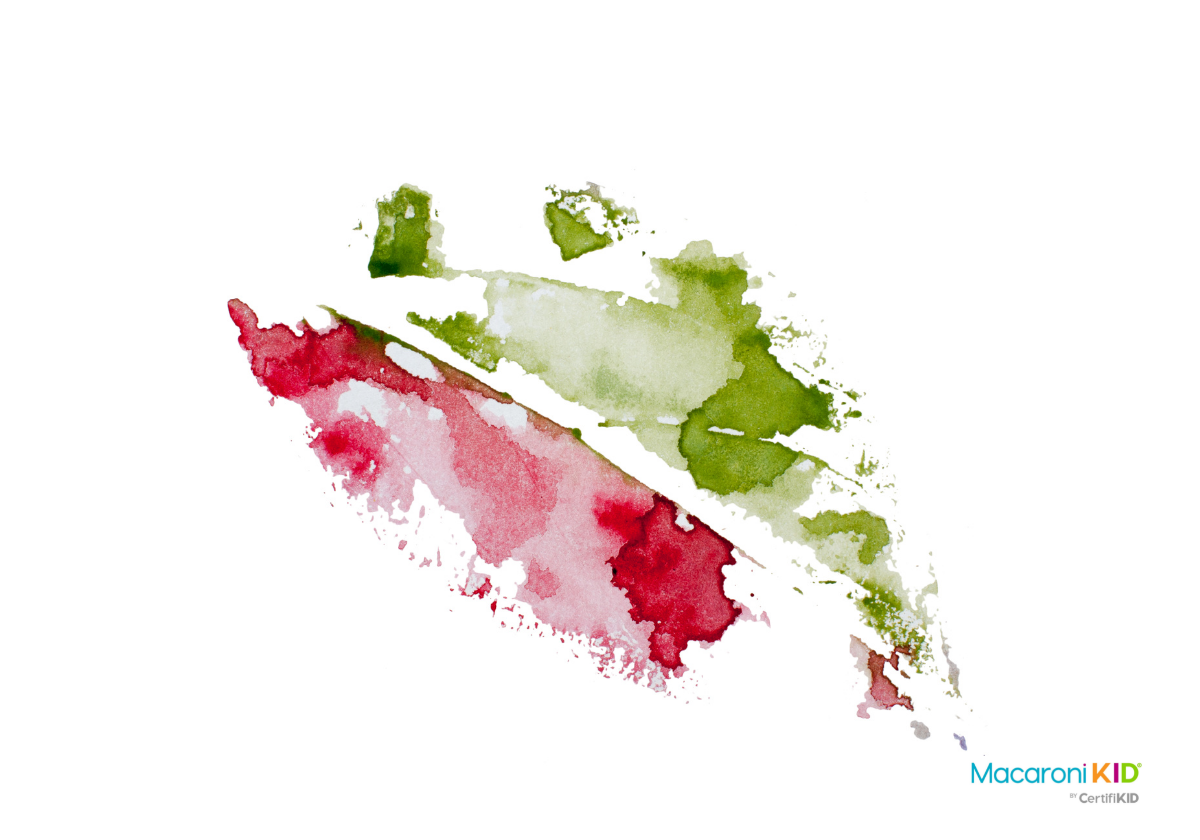 mcmr via Canva
Place your flowers, leaves, or grasses under a piece of paper, then rub a crayon or paint stick over the paper to make an image.
---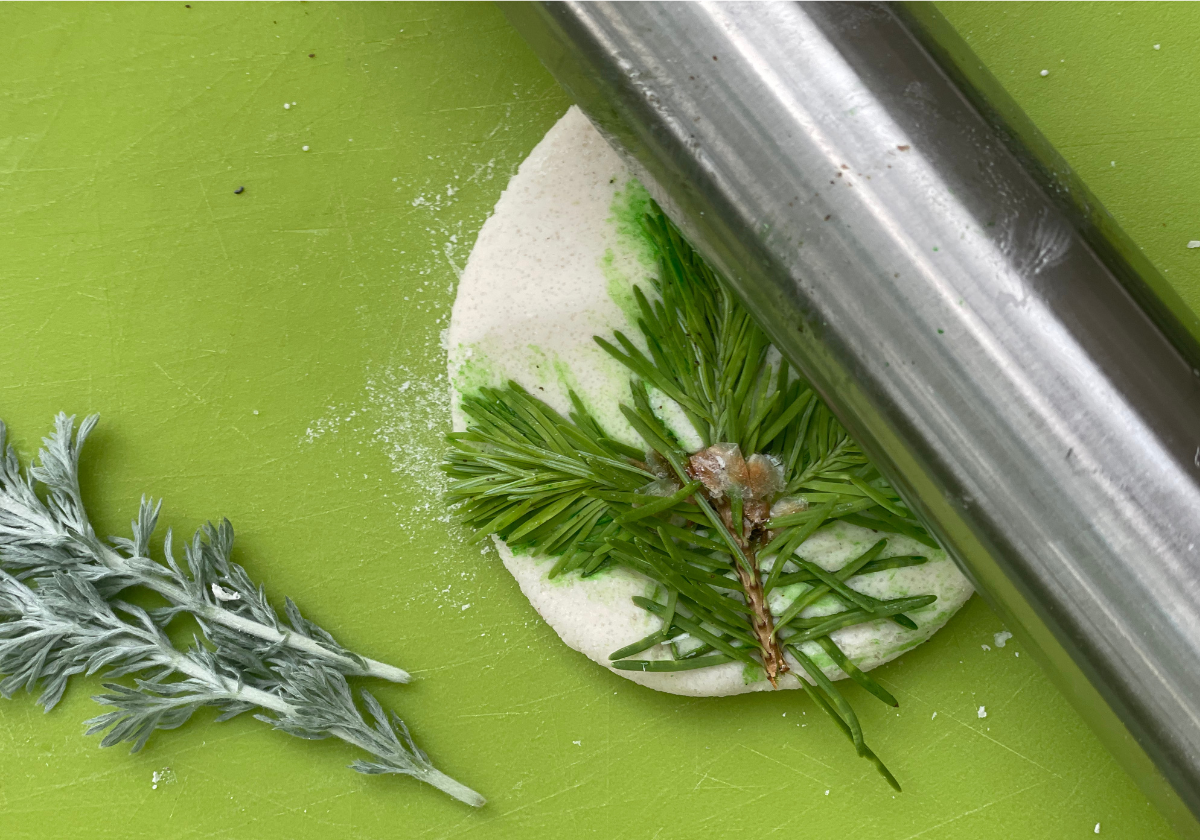 Julie Dikken/Macaroni KID
Form clay into a shape you like. Press a rock, flower or leaf into the clay. You can leave it in the clay or gently remove it to leave an indentation. Place it in the sun to dry. Find out more details on how to make your own salt dough nature art ornaments!
---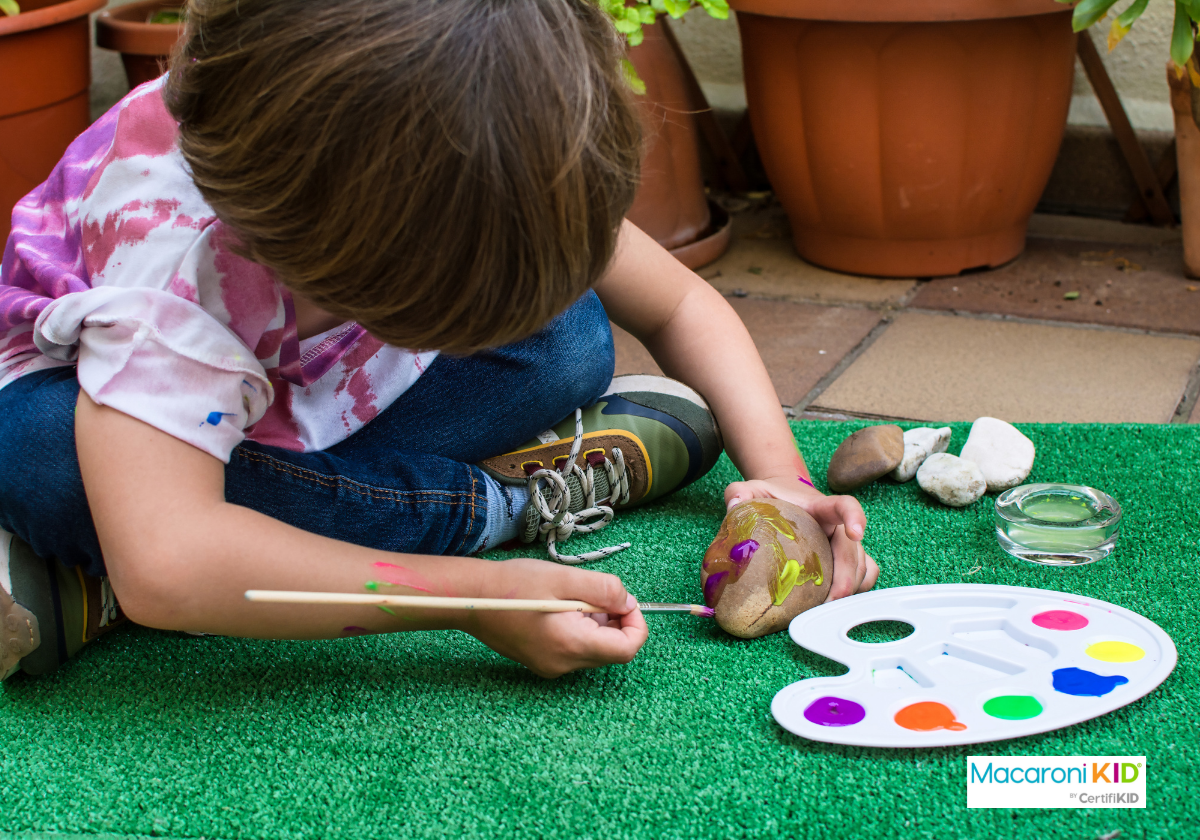 cavanimages via Canva
Collect rocks for kids to paint with craft acrylic paint. Show off their work by piling their rocks near your door or along your sidewalk or garden. Or hide for others to find! Many towns have rock painting groups that you can find online. Kids will love to see who ended up with their work of art.
---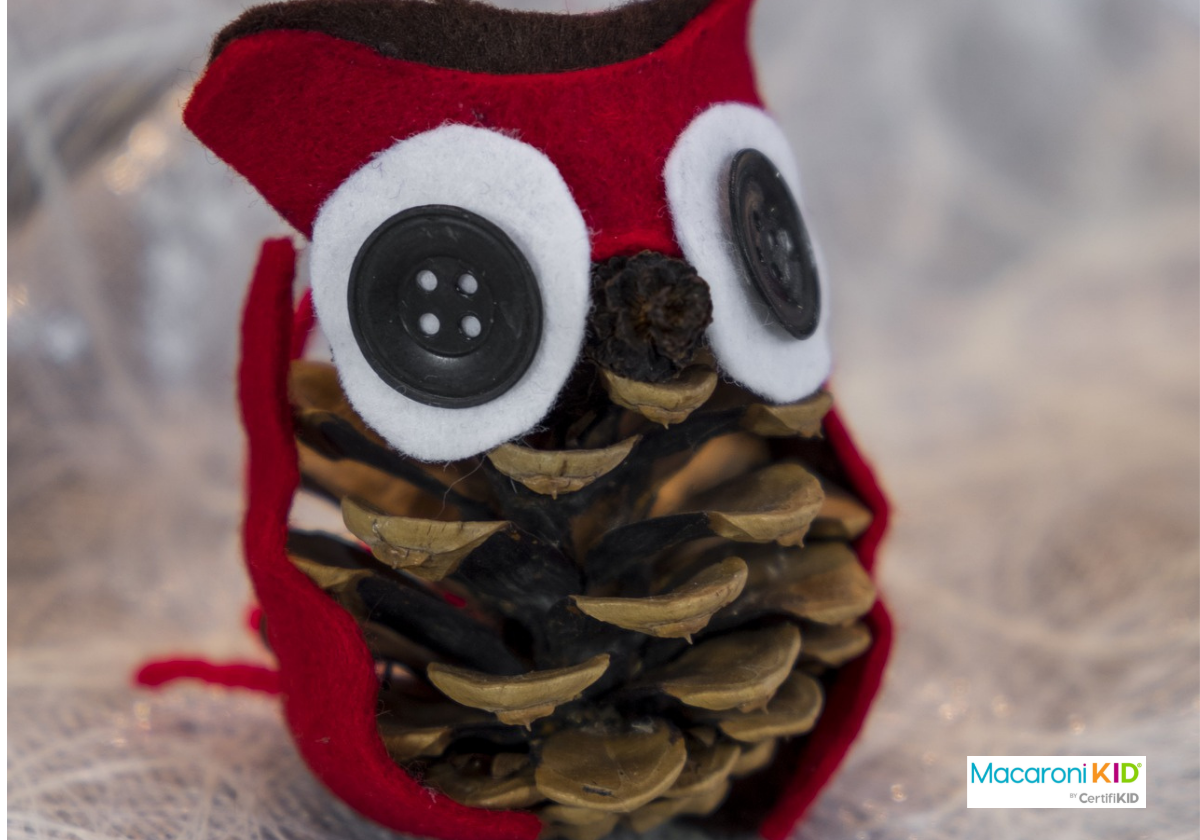 Bru-nO via Pixabay
Collect pinecones and paint them or decorate them with craft items. How creative can your children get in making people, animals, or made-up monsters?
---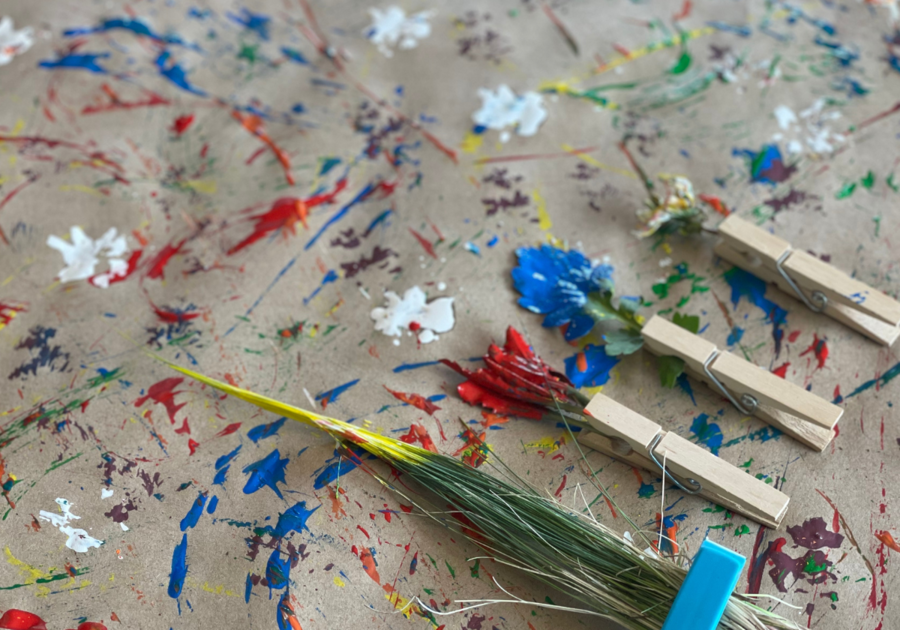 Julie Dikken/Macaroni KID
Use nature as a paintbrush! Clip a clothespin to individual or groups of leaves, plants, grasses, etc. that were collected. The clothespin will keep the items together and act as a handle. See what different textures and shapes each "paintbrush" makes. See the full article.